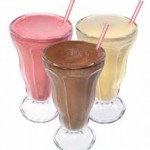 There are dozens, if not hundreds of weight gain powders currently available. This makes choosing the right weight gainer tough to do, especially if you only consider how many calories are in each shake. Buying a shake based on calories alone is likely to leave you with a weight gainer that will help you gain weight by adding excess body fat instead of the muscle you really want. You need to look beyond the weight gainers calories to buy the best product. This post does that for you to make buying the best weight gain shake for you an easy task.
What we mean by looking beyond a weight gainers calories is checking out where these calories from and how much of each macronutrient (protein, carbohydrates, and fat) are in each shake. One of the most important factors to consider when choosing a weight gain powder is it's sugar content. This is important for a couple of reasons. First, a weight gainer that is loaded with simple sugars is not likely to have much nutritional value. Second, when you eat or drink large amounts of simple sugars you cause hormonal changes to occur that can put your body into fat storing mode. This means the extra calories you are drinking are likely to make you fatter and weaker instead of more bigger more muscular, and stronger. Last but not least, eating large amounts of sugar-laden calories can leave you feeling nauseous, tired, and all around horrible.
This post lists the 3 best weight gainers that are low in simple sugars and high in calories from high quality proteins, carbohydrates, and fats. None have more than 15 grams (1 tablespoon) of sugar per serving. Another factor that went into choosing the weight gainers below is that they all have roughly 500-600 calories per shake. Therefore, if you are eating enough calories from other foods drinking 1 shake a day should help you gain weight every week.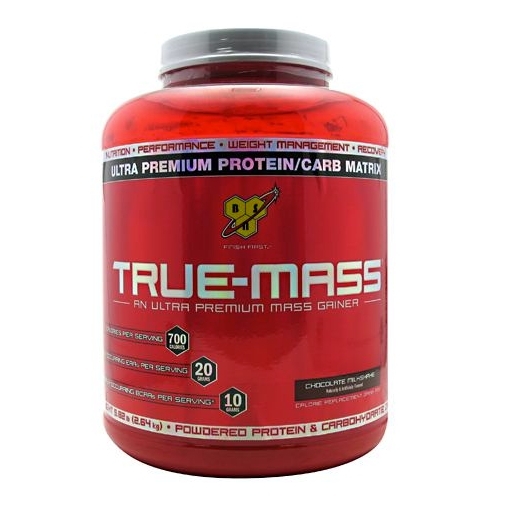 Click here to buy BSN True-Mass.
True Mass is a popular weight gainer with 630 calories per shake. Each shake has just 14 grams of sugar. Customers seem to really like True Mass too as customers at Bodybuilding.com give it an Excellent rating of 8.5/10. True Mass is also a Bodybuilding.com Supplement Award (Weight Gainer) winner.
Click here to buy BSN True-Mass.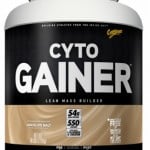 CytoSport Cyto Gainer
Each Cytogainer shake contains 570 calories and only has 7 grams of sugar. Cytogainer also has 54 grams of protein per shake from whey protein. Like Fast Mass, each shake also contains creatine monohydrate. Check our article Cytogainer Review for a complete analysis of this weight gain supplement.
Click here to buy CytoSport Cyto Gainer.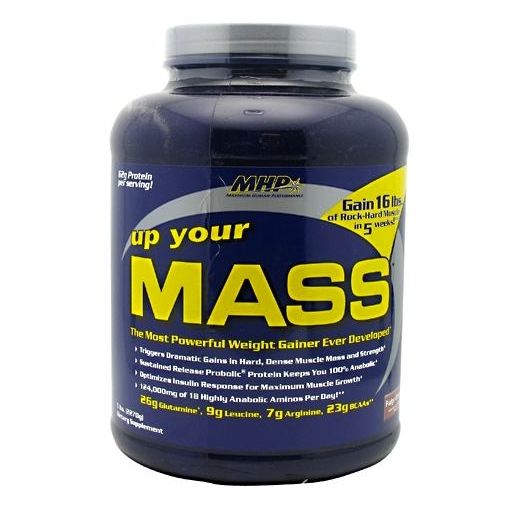 MHP Up Your Mass
Up Your Mass has only 4 grams of sugar per shake and 510 total calories. Up Your Mass gets many of it's calories from natural sources including including oats and barley to provide a consistent source of energy for several hours. The protein blend in Up Your Mass is from whey and casein protein which is shown to be effective for building muscle mass.
Click here to buy MHP Up Your Mass.
Whichever of these products you end up choosing you can be certain that when you used in conjunction with an effective diet and workout plan all of them will be able to help you put on weight without becoming fat and bloated.