If you are getting ready to start college or have a son or daughter whose going to college you've probably heard about about the 'Freshman 15'. In case you haven't, its the amount of weight incoming college students tend to gain during their first semester of college.
The products in this article can help prevent the Freshman 15, especially if you use them with a good diet and workout program. Read on to learn more about how each can help you keep your diet and health on track this year.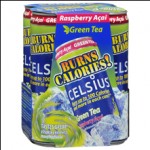 Celsius Energy Drink
Unlike other energy drinks that are merely loaded with sugar and caffeine that give you quick rush of energy and then crash, Celsius is sugar free so it doesn't contain empty calories that are stored as fat. It also has a blend of energy boosters that are shown to help increase energy, burn fat, and improve exercise performance in several scientific studies. They include: caffeine, green tea, gluconorlactate, guarana, and more. You also get a your daily dose of vitamins B and C from just one can.
Click here to buy Celsius Energy Drink.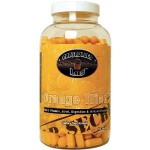 Controlled Labs Orange Triad Multi Vitamin
Taking a multi-vitamin every day can help keep your metabolism healthy and ensure you get all of the vitamins and minerals your body healthy. This is especially important when you are living on cafeteria food. Orange Triad contains all of the vitamins and minerals your body needs. Each serving also contains digestive enzymes to help you better digest dorm food and extra antioxidants to protect your health.
Click here to buy Controlled Labs Orange Triad.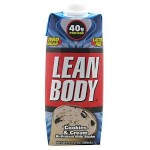 Labrada Lean Body Ready To Drink Shakes
Between studying and having fun with your friends eating a nutritious meal can take a back seat. Lean Body Shakes are an awesome meal that's ready to drink. All you have to do is unscrew its lid. There's no need for shaker bottles, blenders, or extra water to make a shake.
Each shake has 260 calories, 40 grams of protein, 9 grams of carbohydrates (5 from fiber), and 9 grams of fat. Lean Body Shakes are also sugar free and loaded with vitamins and minerals. They're about the best meal or snack to drink and keep you full for several hours whenever you don't have time to go to the cafeteria or prepare your own food.
Lean Body Ready To Drink Shakes are available in several flavors including: Bananas And Cream, Chocolate Ice Cream, Cookies & Cream, Strawberries And Cream, and Vanilla Ice Cream.
You can buy them in single servings and 12 packs at Bodybuilding.com.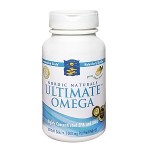 Nordic Naturals Ultimate Omega Fish Oil
Omega 3 fatty acids are essential to keeping your body healthy. They can help you prevent weight gain and support weight loss too. Your body only gets them from food such as fatty fish like salmon or nutritionally supplements. Unfortunately the meals you eat in your school's cafeteria probably contain foods like fresh caught salmon that's rich in omega 3's.
Thankfully its easy to get omega 3 fats into your diet with fish oil supplements. We recommend Nordic Naturals Ultimate Omega. This is because its shown to be a pure, high quality supplement that packs a large amount of omega 3's into each serving. This means you need to take less to get your daily dose.
You can buy Nordic Naturals Ultimate Omega at Bodybuilding.com.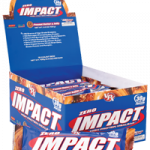 VPX Zero Impact Bars
Instead of eating a candy bar or energy bar that's loaded with sugar we recommend VPX Zero Impact bars. They are low in sugar, have no artificial ingredients, and 30 grams of protein per bar from high quality whey and casein protein. Plus they're designed to keep you full and energized for several hours. This will help you avoid cravings and raiding your dorm's vending machine for candy late at night.
Zero Impact Bars are available in several flavors that each tastes great. They are: Chocolate Peanut Butter, Peanut Butter & Jelly, Roasted Coconut. Once you try them and see how good they taste and fill you up you won't miss eating fattening candy bars ever again.
You can buy VPX Zero Impact Bars at Bodybuilding.com.
Learn More About The Supplements Recommended In This Article
If you want to learn more about these products before buying we recommend reading the in-depth reviews listed below. Each tells you everything thing to know to determine if their the right nutritional product for you.