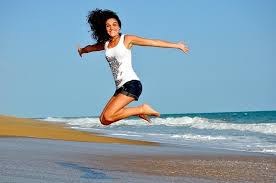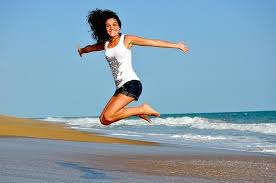 Hi Stayfitcentral,
I am an active woman that works out 4-6 times a week with weights, etc. My goal is to build more muscle and get stronger so I look and feel like a lean, strong athlete. The problem I have is getting enough protein in my diet every day. This is primarily because I often work 12 hour days and cannot always take a break to eat a protein-rich meal. Shakes and protein bars don't work for me either since they give me an upset stomach.
Do guys know whether there is another type of protein supplement on the market that is convenient enough to pack in my briefcase, high in protein, low in carbohydrates, and easy to digest?
Thanks,
Monica
Thanks for your question. Since you cannot drink protein shakes I recommend a product by MusclePharm called MuscleGel Shots. The are a gel 'shot' which contains 22 grams of high quality protein and just 1 gram of carbohydrate per serving. This is as much protein as 6 eggs or 1 chicken breast. Each serving also gives you all the amino acids your body needs to build muscle, including the critical branch chain amino acids.
They couldn't be more convenient as they are pre-made and fit easily into your briefcase, purse, or pocket. All you have to do to get your protein is tear open the package and squeeze the gel into your mouth. Within seconds of tearing one open you can help meet your daily protein needs.
I think you will also find MuscleGel Shots much easier to digest than protein shakes. Since you aren't getting the cheap protein many shakes contain which can be difficult to digest, lots of sugar like lactose or other inferior ingredients you shouldn't have any problems. I think the flavors are much tastier than protein shakes too.
MuscleGel Shots are a great deal too. Each serving costs only $2.16. You'll pay much more for this much protein from other sources.
You can buy MuscleGel Shots at our online store.
Have A Question Of Your Own?
Whether you want to know where to buy your favorite nutritional supplements or fitness equipment or how to use the medicine ball you recently purchased we can help. Simply send us an email and we will get back to with an answer within 1 business day.
Select questions may also be published on this website to help others too.
Latest posts by Curt Pedersen
(see all)