Buying a fish oil supplement that will actually be able to give you the many benefits this fat offers can be tricky. That's because there are hundreds of products available which all claim to be the best. If you're confused don't worry, this article will help. In it we give you links to: fish oil supplement reviews, articles on how to make sure you buy pure fish oil, keeping your fish oil fresh, taking fish oil to help you lose weight, and more more. Use it to help you buy the best product for your needs and to get the most from the fish oil you buy.
Also, make sure you bookmark this page and check back often as we'll update whenever we have new articles to add.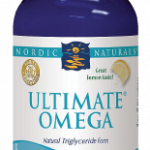 Fish Oil Supplement Reviews
These in-depth reviews detail the pros and cons of each supplement to help you learn which is best for you. Also included in each review are links to customer reviews and where you can buy each product.
Carlsson Labs Very Finest Fish Oil
Super pure liquid fish oil supplement. Packs a large dose of omega 3 fatty acids in each teaspoon.
Controlled Labs Oxi Mega Fish Oil
Fish oil capsules that taste like oranges. One of the least expensive fish oil supplements available that actually contains an effective dose amount of omega 3's in each serving.
Life Extension Super Omega EPA/DHA
Each dose has a high amount of the omega 3's EPA and DHA along with other healthy fats too.
Nordic Naturals Ultimate Omega Effervescent Fish Oil Drink Powder
Pure Ultimate Omega fish oil in a bubbly, tasty, orange flavored drink powder.
Nordic Naturals Ultimate Omega Capsules
Gives you more EPA and DHA per capsule than any other fish oil supplement we've reviewed. Learn why it's our favorite.
Nordic Naturals Ultimate Omega Liquid
One tablespoon has more omega 3's than a handful of capsules.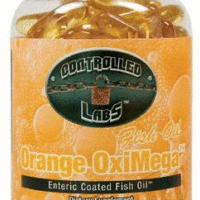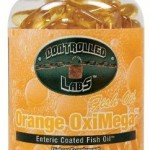 Once You've Chosen A Fish Oil Supplement
Determining Your Daily Fish Oil Dose
This article teaches you how to determine the amount of fish oil you should take every day.
Keep Your Fish Oil Fresh
Learn how to keep your fish oil supplement fresh to ensure that each capsule you take will give benefit and not potentially harm your health.
Other Articles
Avoiding The Freshman 15
An article that reviews several supplements – including fish oil – to help college freshman avoid gaining weight.
Core Supplements For Men
Learn why every man should consider taking a fish oil supplement.
Fish Oil For Weight Loss
This article reviews the latest research that shows how eating fatty fish or taking fish oil supplements can help you lose weight and keep it off too.
The Top 5 Supplements For Building Muscle
Tells you how taking a fish oil supplement can support your efforts to build muscle too.