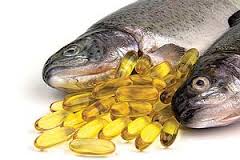 Few nutritional supplements can benefit your health as much as fish oil. Taking a fish oil supplement may help to protect the health of your heart and brain and decrease inflammation throughout your body. This means you may notice that it helps lower your triglycerides, improves your mood and ability to concentrate, and decreases joint pain. Fish oil is also shown to help you lose weight and build muscle too.
Since you need to take it every day in fairly large amounts it's important to use the best fish oil supplement available. This article reviews the best fish oil supplements available based on specific criteria. After reading you'll know which is best for your needs too. I've chosen the best product in two categories, liquid and softgel fish oil supplements.
Best Fish Oil Supplements Criteria
The criteria I used to select the best products are:
The fish oil supplement must be molecularly distilled and guaranteed to be free of impurities like heavy metals and pesticides.
The product must either be flavored or coated to avoid having a fishy taste or causing fishy burps.
Every dose must contain at least 750 mg of EPA and DHA, the fats that give fish oil their benefits.
Customers must give the product positive ratings.
The Best Liquid Fish Oil Supplement – Health From The Sun Pure Liquid Fish Oil
The first thing that caught my eye about this product is that it packs more than a grams of omega 3 fats (EPA and DHA) in every 1 teaspoon serving. This makes it a great supplement to use if you take more than 1 gram daily. Once I noticed this I expected to find that it's really expensive like other products with a similar dosage. Fortunately this is not the case. A 100 serving 16.9 ounce bottle only costs $23.99. This is $10-20 less than other supplements with similar amounts of EPA and DHA and servings per bottle like Carlson Labs and Nordic Naturals Liquid Fish Oil.
The other thing I really like about this product is that it tastes great. Every serving has a pleasant lemon flavor with absolutely no fishy aftertaste. It doesn't give me fishy tasting burps me either. I've been taking this supplement for months and have yet to experience a fishy tasting burp. The same goes for my wife who takes it daily too. You don't have to worry about its purity either. The VitaminShoppe states that their product is molecularly distilled to ensure its free of contaminants and impurities.
Last but not least, customers like Health From The Sun Pure Liquid Fish Oil too giving it a 4 out of 5 star rating. Customers write that they love how it tastes, that it doesn't give them indigestion or fishy tasting burps, and that they love how it enables you to get a large dose of omega 3 fats at a great price.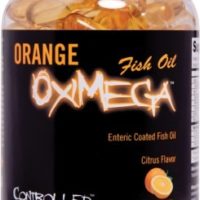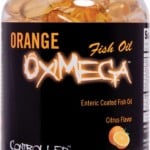 Best Fish Oil Softgel Supplement
Choosing the best product in this category was tough. That's because there are so many similar products from which to choose. Dozens of fish oil capsules contain large amounts of omega 3 fats in every serving. My challenge therefore became to find the supplement that is priced right that's meets all of my selection criteria too.
After doing my review I decided that Controlled Labs Oximega is a the best fish oil supplement in softgel form. Every capsule more than 1 gram (1000 mg) of EPA and DHA, the omega 3 fatty acids that benefit your body. It's enterically coated too which helps decrease the odds it will taste bad, cause indigestion, or fishy tasting burps. Like the liquid fish oil above the fats in this supplement are molecularly distilled too so you don't have to worry about it containing any potentially harmful ingredients.
You can buy Controlled Labs Oximega at our online store.
Final Words
Now you know the best liquid and softgel fish oil supplements based on cost, dosage, quality, and customer feedback. All that's left is to decide which is best for your needs. If you hate swallowing capsules or take 2 or more grams of fish oil daily, the Vitamin Shoppe Omega 3 liquid fish oil is the best choice. If you take smaller doses or don't mind swallowing a capsules, you'll love Oximega.