Do you want to know the benefits and results intermittent fasting may give you? If so, get ready to learn what it can do for you.
In this article I show you what it can do for your health and performance by detailing the intermittent fasting routines and results of 10 high achieving men and women. 
In addition to learning what types of fasts they do, I also reveal their results which includes:
Improving their ability to focus better at work.

How it helps them lose weight and keep it off.

The way their physical and mental energy improve.

The way castings have helped them become healthier, even when faced with a serious illness.
Intermittent Fasting Benefits and Results 
Profiles Of 10 High Performers To Show You How It May Help You
Jack Dorsey – One Meal A Day For Peak Performance
As CEO and co-founder of 2 multi-billion dollar, publicly held companies (Twitter and Square), must keep Jack pretty busy. He says he fasts every day as it helps him focus and be more productive. In his case fasting means eating one meal a day (OMAD) at dinnertime.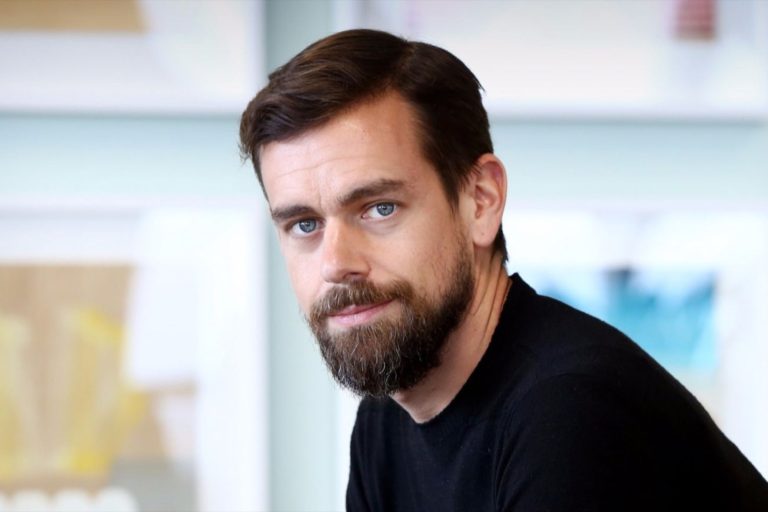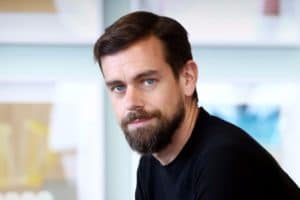 Here's how he fasts. Jack keeps his eating window pretty brief, about 3 hours. He eats at dinnertime, often between 6:30-9:30 PM. Jack says he eats protein from chicken and fish and gets his carbs from vegetables. 
When he eats dessert, it's from healthier choices like berries, dark chocolate, and red wine. Other, less healthy treats are still sometimes part of his diet but, since his eating is limited in time so is the amount of these foods he eats.
Here's what Jack has to say about what eating OMAD does for him on an episode of Ben Greenfield's podcast "Fitness: Diet, Fat Loss, And Performance". 
"During the day, I feel so much more focused, you have this very focused point of mind in terms of this drive. The time back from breakfast and lunch allowed me to focus more on what my day is."
Phil Libon – Easily Fasting For Over A Week At A Time
While Jack Dorsey eats once a day, serial entrepreneur and CEO Phil Libon (Evernote, mmhmm, All Turtles) does much longer fasts. After being diagnosed as pre-diabetic Phil started fasting to get his health back on track.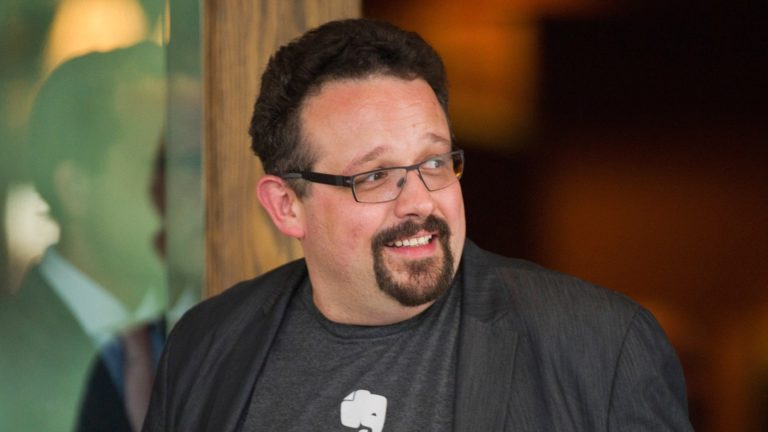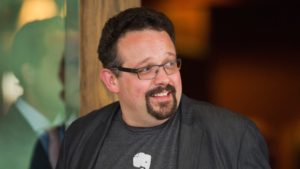 According to an interview with CNBC, he does fasts that last up to 8 days. That's right, Phil goes a little more than a week without eating any food. During his fasts he only consumes black coffee, tea, and water. He then goes back to a more 'normal' eating pattern until his next fast. 
Prior to giving extended fasts like this a try, he had tried a variety of diets, including the Atkins diet but always put the w
eight he'd lost back on. Extended fasts, on the other hand, have helped him to keep the weight off. 
Here's what Phil has to say about intermittent fasting's benefits results to CNBC, "People think it's really wild and crazy," "Turns out it has been really easy."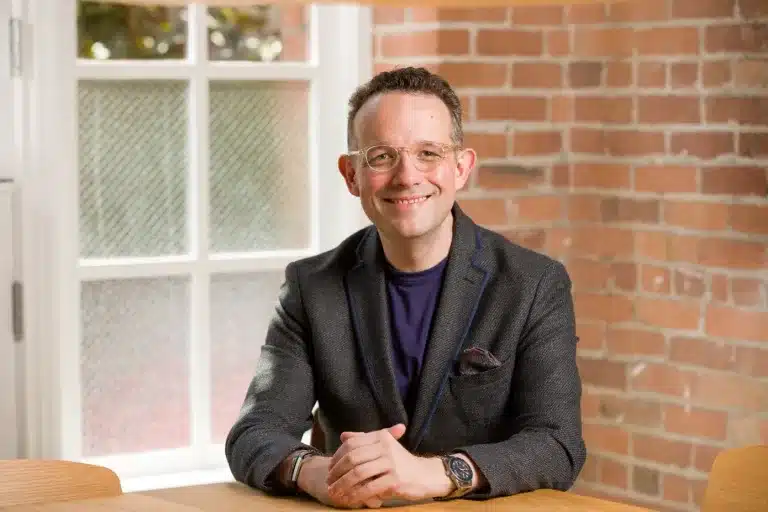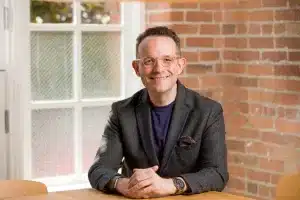 Regarding how he feels during a fast, Phil says "There's a mild euphoria. I'm in a much better mood, my focus is better, and there's a constant supply of energy. I just feel a lot healthier. It's helping me be a better CEO."
Fasting has helped Phil lose 80 pounds, and keep it off. Plus he's no longer pre-diabetic. No wonder he plans on continuing doing them for the rest of his life. 
Daniel Gross – Fasting To Live Longer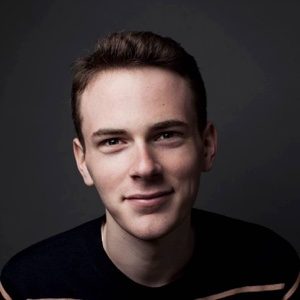 A vert successful technology entrepreneur and investor, Daniel has hit a few home runs. First is that he sold his startup Cue to Apple. He's also been a partner at tech startup accelerator, Ycombinator and is currently working on Pioneer, a fully remote online accelerator that helps founders get advice, meet others, and get their business funded.
Daniel doesn't seem to fast for improved performance at work or weight loss. His reasoning, from what I can tell anyway, is to live longer.  Maybe he's onto something. Studies in mice find that the caloric restriction that accompanies fasting helps them live 11% longer. 
Whether this is true for us humans is still to be determined. I will say that if fasting can help us keep our blood sugar and inflammation levels down – 2 things that when kept healthy can extend our lifespan – it may not be that fasting is life extending for us too.
Daniel is so into the benefits and results intermittent fasting can give us that he's created a group on WhatsApp called 'Fast Club'. Here helps support other people who fast, including Phil Libin. 
Kevin Rose – Daily Fasting For Optimal Results
Founder of the social networking company Digg and a prominent Silicon Valley venture capitalist, Kevin first became interested in intermittent fasting when he heard about actor Hugh Jackman doing it to become lean and muscular for his role as Wolverine. 
After looking into the science of fasting, Kevin also learned how it can also stabilize blood sugar and energy levels, improve your sleep, and decrease inflammation throughout our bodies.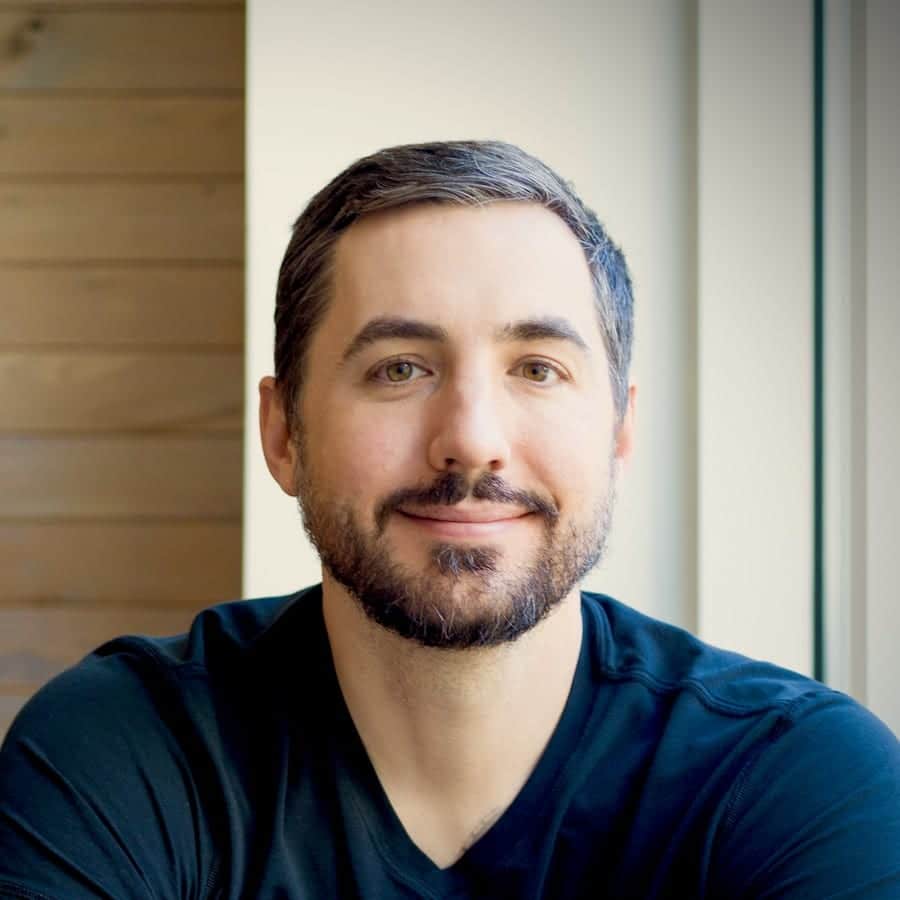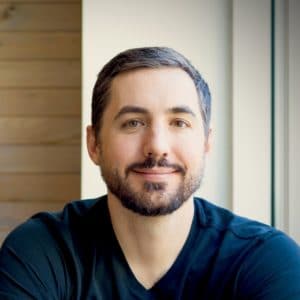 He now fasts every day for 16 hours – a very popular form of fasting – every day. He then eats within an 8 hour window. 
Kevin says the benefits of his fast go beyond the physical. In an interview with the DailyStoic, he says "Fasting, especially multi-day, can be quite the emotional roller coaster. At first, I thought I could use willpower, but the gnawing feeling of hunger quickly depletes this. From here you have nothing left to do but surrender to it. Around this time the body begins to adapt, entering ketosis, and you start to regain your mental clarity. The fasting process wakes up the body and provides a challenge with a new set of feelings to appreciate."
Kevin's also launched the Zero app, that helps you keep track of the time you've been fasting, and provides community support during your fasts. It's also a great resource for the latest scientific news related to all things fasting. 
Mike Maser – 5 Day Fasts To Support Medical Treatments
As CEO of BigSkyHealth, Mike runs several companies, including the aforementioned fasting app Zero, with the goal of helping people live healthier, longer lives. 
According to this article on his Medium account, he started doing 5 days fasts after being diagnosed with Stage IV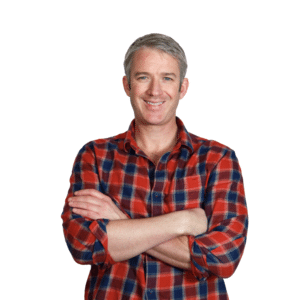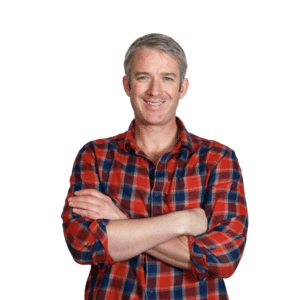 non-Hodgkin's Lymphoma. Mike did this after learning of Dr. Walter Longo's research which shows fasting can help augment the benefits you get from chemotherapy, a common treatment for cancer.
After 2 rounds of chemotherapy, during which he fasted for 5 days, Mike was pronounced cancer free by his doctors. He continued with the rest of his chemo treatments as prescribed by his doctors and remains healthy today. 
Today, Mike continues to help run Zero and other successful lifestyle and health related companies. He also still incorporates fasting into his lifestyle. 
Eric Kim – Benefits Of Fasting For Peak Health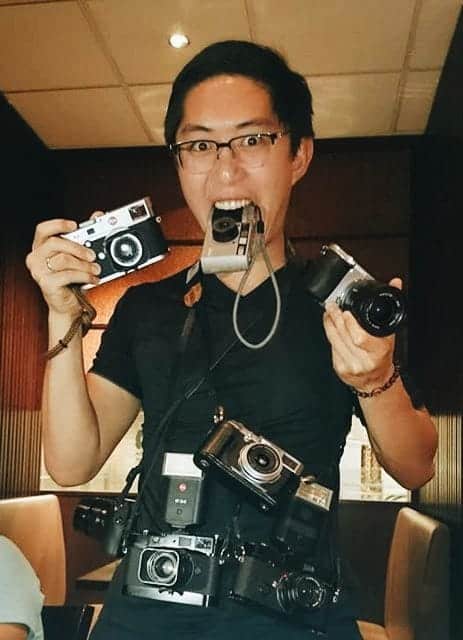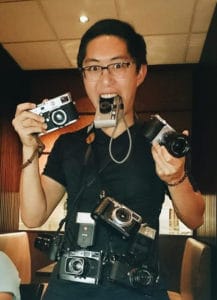 As a professional photographer, blogger, podcaster, and more Eric has a lot going on in his life. Intermittent fasting helps him get the results he needs to keep it all going at a high level. 
According to Eric's blog, fasting helps him in many ways. They include helping him stay humble, physically healthy, and mentally focused and productive. Since he's able to publish multiple blog posts a day in addition to his other work I'd say it's working.
Many people say you can't gain muscle when you fast. Eric's results prove this isn't true. He's gained several pounds of muscle since started fasting (link), while losing body fat and getting visible abs. 
Eric seems to stick to a low carbohydrate diet when he breaks his fasts. He blogs about loving fatty cuts of meat which I agree with 100%. Nothing is better after not eating all day than a ribeye steak, bacon, slow cooked pork shoulder, or crispy chicken thighs. 
Dr. Don Brown – Fasting To Lose Weight And Optimize Health
As a physician and entrepreneur, Dr. Brown seems to be so busy you'd think he'd have no choice but to let his health slip. Instead he focuses on it to perform his best every day.
The results of doing so speak for themselves. He's started 6 and sold 3 companies – including Interactive Intelligence – for $1.4 billion. He's now the founder of LifeOmic, a company that's goal is to help researchers better pinpoint a patient's problems.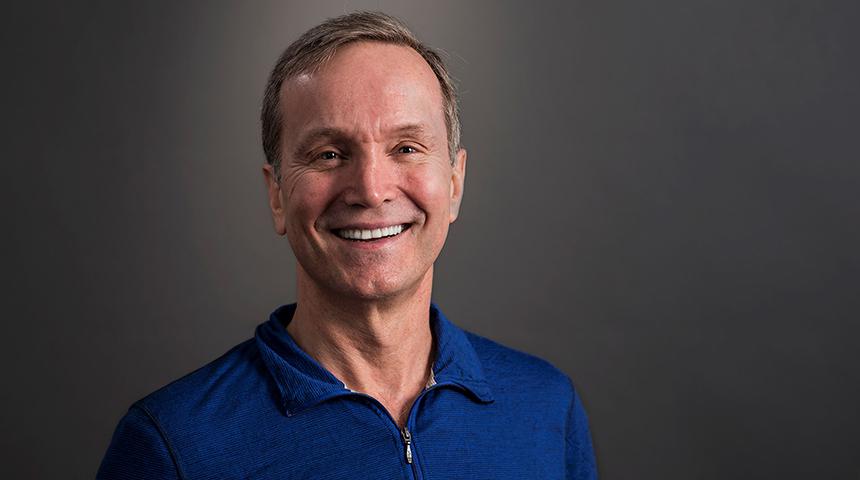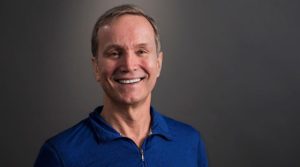 Don first learned of the potential benefits of fasting while taking biochemistry in graduate school. He didn't try it on himself at that time.  It took several years when he decided to lose weight and improve his health to give it a try.
Dr. Brown's fasts 2 ways. The first is the 16:8 method. This is when you fast for 16 hours and then eat over the other 8. Doing these fasts is what helped him quickly shed his excess body fat back to the healthy weight he maintained in high school. His improvements, from the weight he lost to how much his overall health  improved his doctor was stunned.
Over time, he started doing longer fasts. First was one lasting 24 hours which led to a 5 day fast. He even got most of the employees at his company to do the 5 day one with him. After the first 3 days he actually found it pretty easy to complete. 
Don now fasts for 16 hours a day and does a couple of 5 day fasts every year to stay lean, healthy, and hopefully prevent developing illnesses like Parkinson's, Alzheimers, and cancer. 
Check out Dr. Brown's Twitter account. 
Thomas DeLauer – How Intermittent Fasting Changed His Life
Going from 280 pounds and obese to 185 and so lean and fit you end up on the cover of major fitness magazines is no small feat. Thomas DeLauer did it with intermittent fasting. We can all learn from his results.
Already a successful business owner, Thomas started intermittent fasting to lose the excess weight that was holding his health back. His father's diagnosis with cancer and wife's learning she had an autoimmune disease also fueled his desire.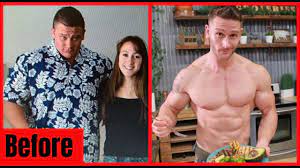 Intermittent fasting helped him quickly lose the excess weight. The results weren't only physical. Thomas says his business almost doubled and he felt so mentally clear and focused that he was able to find the motivation and wherewithal inside himself sell a portion of it to a private equity company. 
Thomas now runs his own online coaching service to help others take charge of their health with intermittent fasting, exercise, and proper nutrition. 
Rhonda Rousey – One Meal A Day For Peak Athletic Performance
We can't only have guys on this list. There're successful entrepreneurial women who fast too. 
One is Rhonda Rousey. If you haven't heard of her, she's an Olympic bronze medalist in judo, UFC fighter, WWE star, actress, and product spokeswomen. I could go on all day but you get the deal. She's built her personal brand into one that reportedly earns her millions of dollars a year. 
Rhonda used the one meal a day (OMAD) style of intermittent fasting when she was competing and winning world championships as a professional fighter. In an interview with UFC.com that eating this way helped her perform her best.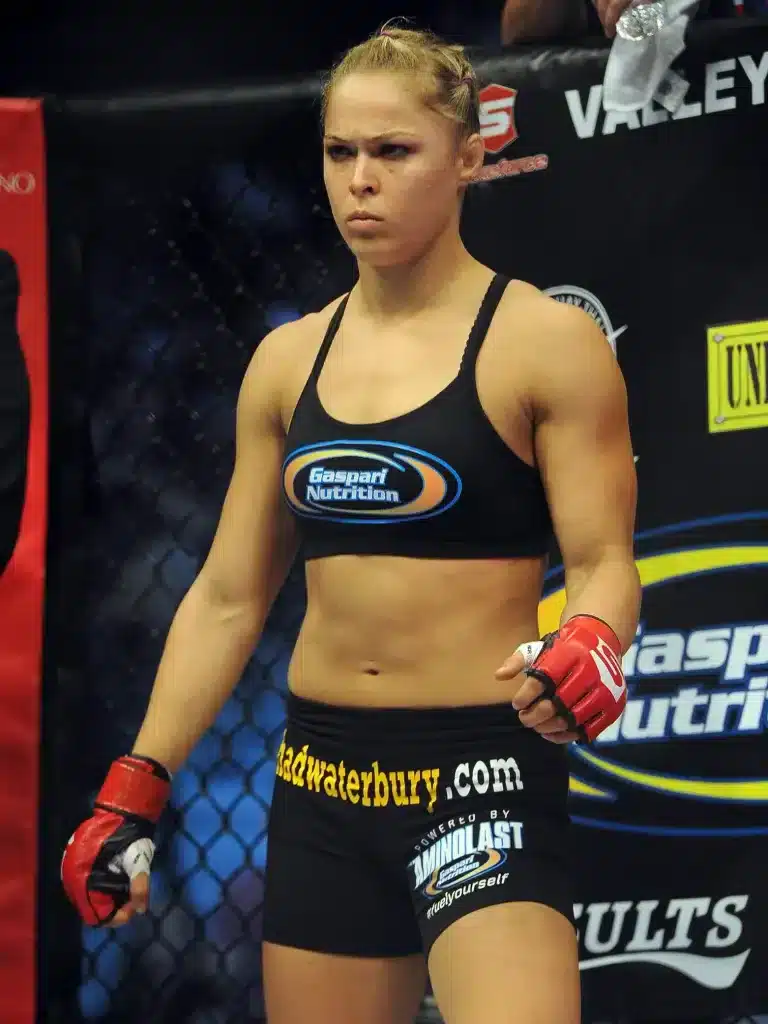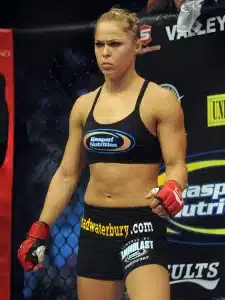 She says that when eating this way the only thing she'd consume prior to dinner was coffee, which is okay when fasting. It may even help, giving your body and mind a boost of energy and helping get you into ketosis faster (link). At dinner Rhonda would then eat Paleo, meaning lots of meat for her protein and carbohydrates like yams and vegetables. 
Here's what Rhonda has to say about how fasting helped her as a fighter, "I thought it was crazy at first. Especially since breakfast was, and still is, my favorite meal. I like having a big breakfast, a medium (sized) lunch, a tiny dinner and I would usually go to bed hungry. It took a while to get used to but I don't really get hungry during the day anymore. I sleep a lot better than I used to and I have a lot more time because I'm not planning meals all day long."
Lauryn Evarts Bosstick – How And Why A Lifestyle Entrepreneur Fasts
Founder of TheSkinnyConfidential, a brand, podcast, brand she first started working on while attending college. She's since grown it and herself into a formidable brand and community. 
Healthy lifestyle is one area that Lauryn often covers. In one of her posts she details her experience with intermittent fasting. She followed the 16:8 style like some of the others on this list for several months before reporting her results. Lauryn did drink coffee with a little bit of almond milk during her fasts. As you'll see from the benefits she noticed, those few calories did throw her off track.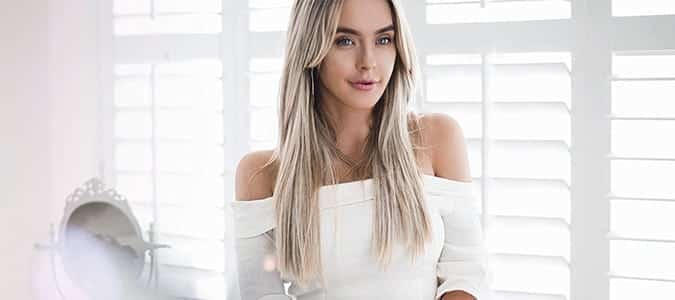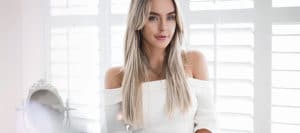 As you may imagine, her results were pretty awesome. So much so that she planned on continuing to do these daily fasts every day. 
Here're benefits she that she gets from fasting 16 hours a day.
Going to sleep earlier and waking up feeling refreshed.

Better mental clarity and focus.

She feels calmer when fasting

Lauryn doesn't think about food during her fast
Lauryn breaks her fast around noon. Her first meal is usually a salad and bone broth. This is a great first meal since it isn't as likely to give you an upset stomach like heavier foods can after a fast. 
Conclusion
Now that you know intermittent fasting's benefits and results through the experiences of these entrepreneurial guys and ladies. Before you begin fasting yourself make sure you first speak with your doctor before trying intermittent fasting or any other diet, exercise, and nutritional supplements.