My favorite thing to make with basil is keto pesto sauce.
It's one of the best sauces for all of us low carb and keto dieters. It contains hardly any carbohydrates, has lots of healthy fats, and tastes awesome!
What makes this keto pesto better than other recipes is The sauce I make substitutes some of the olive oil for MCT oil.
Including MCTs in the recipe means none of its taste is sacrificed and that you'll get a good dose of fat burning, energy boosting, hunger suppressing ketones in every serving.
Pesto sauce goes great with low carb pasta, vegetables, sliced tomatoes and mozzarella, and grilled meats. Especially pork, fish, and chicken.
You don't need to be an expert chef to make delicious keto pesto sauce. It's a simple recipe that only takes a few minutes from start to finish. You'll see after reading the instructions and trying for yourself.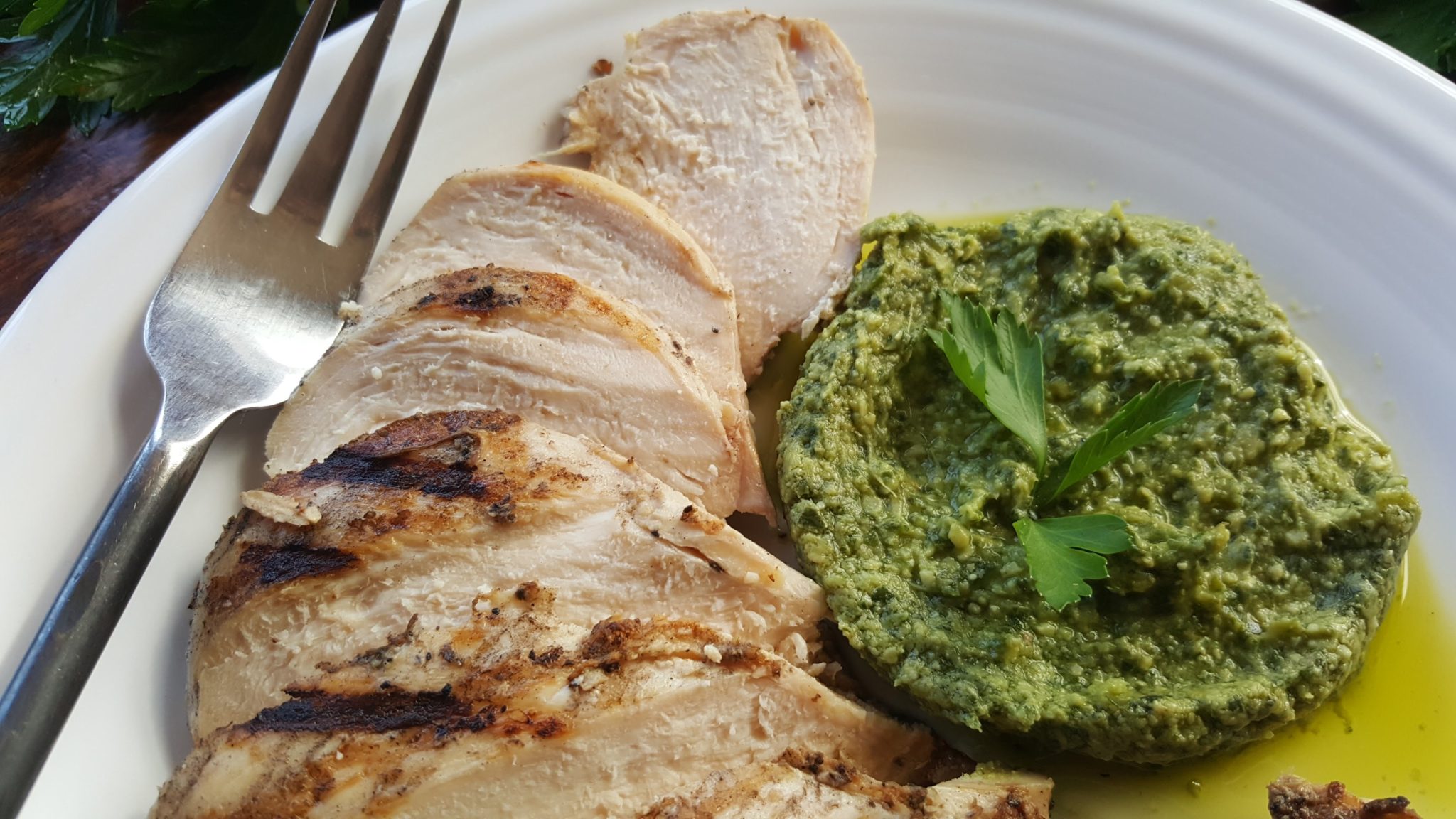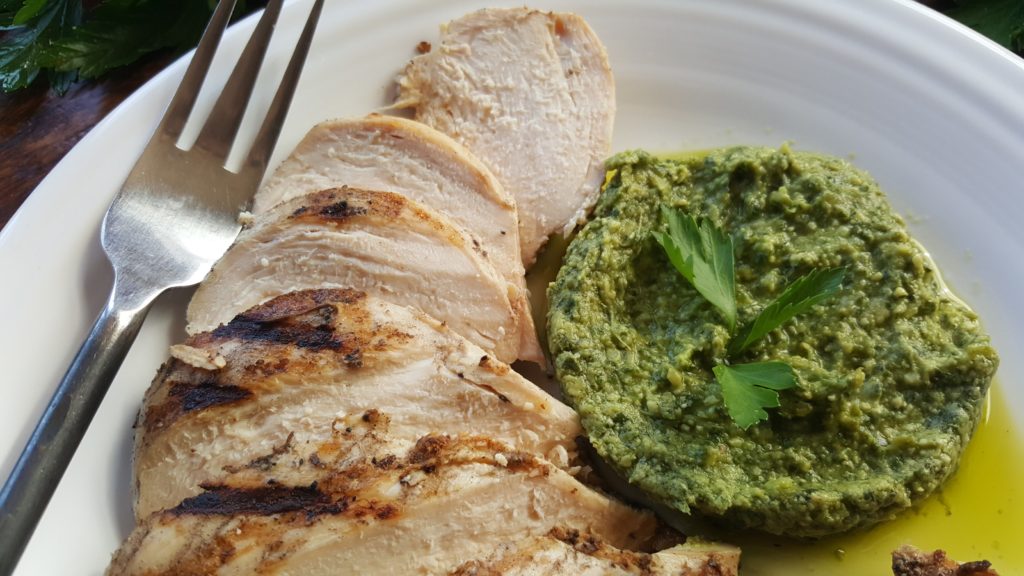 Once you make your first batch, I promise you'll never go back to store bought pesto again.
MCT Oil Pesto Sauce
Servings – 4
Difficulty level – easy
Time required – 5 minutes
Required Tools
Blender or hand blender (my preference)
Wooden spoon
Saute pan
Airtight container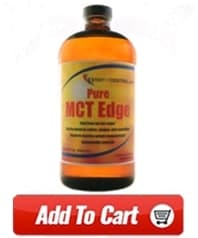 MCT Pesto Ingredients
Pine nuts – 2 tablespoons
Parmesan cheese – ¾ ounce
Pecorino cheese – ¾ ounce
Extra Virgin Olive oil – ½ cup
Directions
Heat a saute pan over medium heat.
Once it is warm, but not smoking hot, place the pine nuts in the pan.
Toast the nuts for a minute or two. Don't let them burn, you want them to take on a slightly brown, toasted color and scent.
Add the pine nuts, basil, garlic, parmesan and pecorino cheese, and salt to a blender or large mouth jar.
Blend everything together until it resembles a green paste. This will take 15-30 seconds at most.
As you once again run your blender slowly drizzle in the olive and mct oil.
Continue until it's completely combined with the basil paste. This should take 1-2 minutes tops.
Using a rubber spatula or wooden spoon, scrape your MCT pesto sauce into an airtight container.
Seal and store in your refrigerator. Your keto pesto will stay fresh or 1-2 weeks. Don't worry about it going bad. It probably won't last that long.
Nutrition Information Per Serving
Total Calories – 400
Calories From Fat – 182
Fat – 45 grams
Protein – .5 grams
Carbohydrates – 3 grams
There you have it. The tasty, pesto sauce recipe you'll ever eat. Feel free to experiment with some of the ingredients. You can substitute cilantro for the basil if you're looking for a different flavor.
You can also substitute different types of nuts instead of pine nuts. Macadamia nuts and walnuts both work great. The only thing I recommend keeping the same are the cheese, garlic, and oils.
Give our MCT pesto a try and let us know what you think.