Buying fitness equipment for building muscle, burning fat, and getting stronger is often confusing and difficult. With so many options it's tough to determine what actually works and is best for your individual needs. This article series solves the problem.
Starting today and for the next several days we'll publish their responses to the question: "If you could recommend only 1 piece of fitness equipment to a client for building muscle and burning fat which would it be and why?" Use the information provided in their answers to learn about different products and how they may or may not be right for your needs.
Today's answer comes from Sean Hyson, CSCS. Sean is the Group Training Director of Men's Fitness and Muscle&Fitness, and owner of www.seanhyson.com.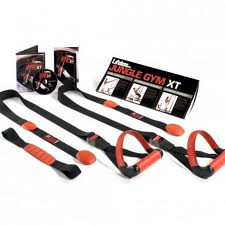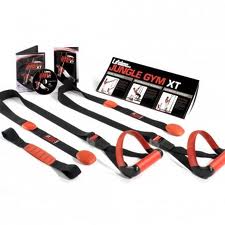 Sean's Answer:
A Jungle Gym XT. There are many suspension trainers on the market, but I think the Jungle Gym is the most versatile. Its adjustable straps allow you to control the level of difficulty for a limitless number of exercises. Unlike the TRX, the Jungle Gym comes in two pieces, so you can adjust how far apart the handles are, increasing the instability factor. It's very sturdy and light weight, and attaches to anything from a door frame to a tree limb. You can pick one up at www.moneybargym.com.