This year's World Cup is a display of the latest uses of technology to make the game, and the players better. From new tech that makes sure offside calls are never missed to balls that contain sensors to measure every time their passed, kicked, and headed, it's like we're living in the future.
As someone that likes to track their workouts with different types of tech and apps I've been most interested in the soccer fitness trackers many of the players are wearing.
You've probably seen them too. Maybe not the tracker, it's pretty small. But you have seen the sports bra like tops the guys have on when they take their jerseys off post match. Slate even published an article about them called "Are Male Soccer Players Wearing Sports Bras Now, Or What?"
No slate, the guys aren't out there doing their best to imitate Brandi Chastain. They're wearing these tops to hold a fitness tracker between their shoulder blades. Smaller than your phone, these devices are how fast, how far, and wear the guys are at all times.
These fitness trackers aren't just for elite soccer players like Harry Kane. They're actually available to all of us. That being so, I decided to learn more about them and how they can help me and you get the most from our game.
Here's what I learned.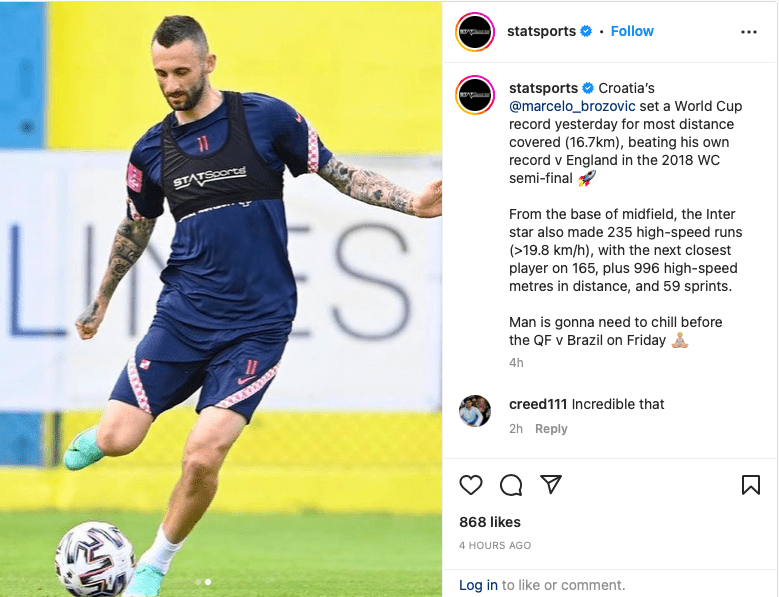 Fitness Trackers For Soccer
According to yoursoccerhome.com, the two best trackers are the Catapult Plyr Smart Soccer Tracker and STATsport APEX Athlete Soccer Tracker.
My own research finds this to be true. They use the best technology and are be used and trusted by the top players, coaches, and teams.
Both are worn by leading players and clubs including: the LA Galaxy, West Ham United, Brazil's World Cup team and top players like England's Harry Kane and the USA's Meghan Rapinoe.
They're also authorized to be used during games by FIFA, the world's governing soccer organization.
You wear and use each of these trackers the same way. In a harness witht the tracker between your shoulder blades.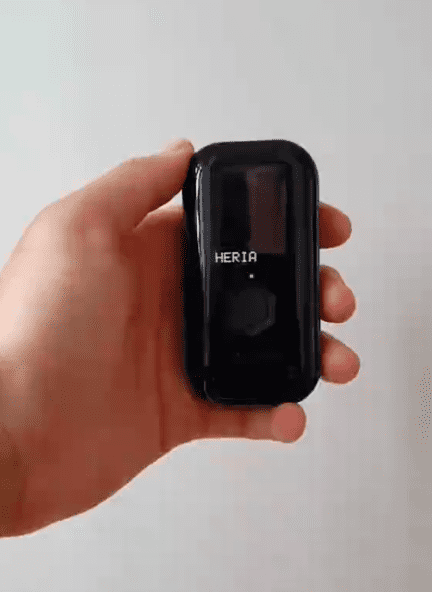 How Do Soccer GPS & Fitness Trackers Work?
These trackers are constantly gathering data as you run, sprint, pass, and head the ball.
According to Catalyst, their device collects 10 data points (steps, distance, etc) a second. STATSports compiles 16. Over the course of a game or practice this adds up to more than millions of bits of collected information.
Here's some of what they're tracking as you play.
The intensity of your running
How far you've run
How many sprints you did
The speed you sprinted
Where you were on the field throughout the game
You don't need a degree in data science to understand all of this information. The devices sync with an app on your phone that breaks everything down to show you what you did well and what needs work.
How is all of this information helpful?
For example, you'll be able to see when your sprinting starts to slow during a match. If it's at the end of a hard practice you know your fitness is on point. But, if your speed goes from slow to slower over 90 minutes you'll that's what needs work.
You can also use this data to better play your practices and even recovery sessions. If you see your intensity is low, you know it's time for a rest day or less intense practice. Analyzing the heat map reports can help you see if you're doing your part to be in the right place at the right times to help your team win.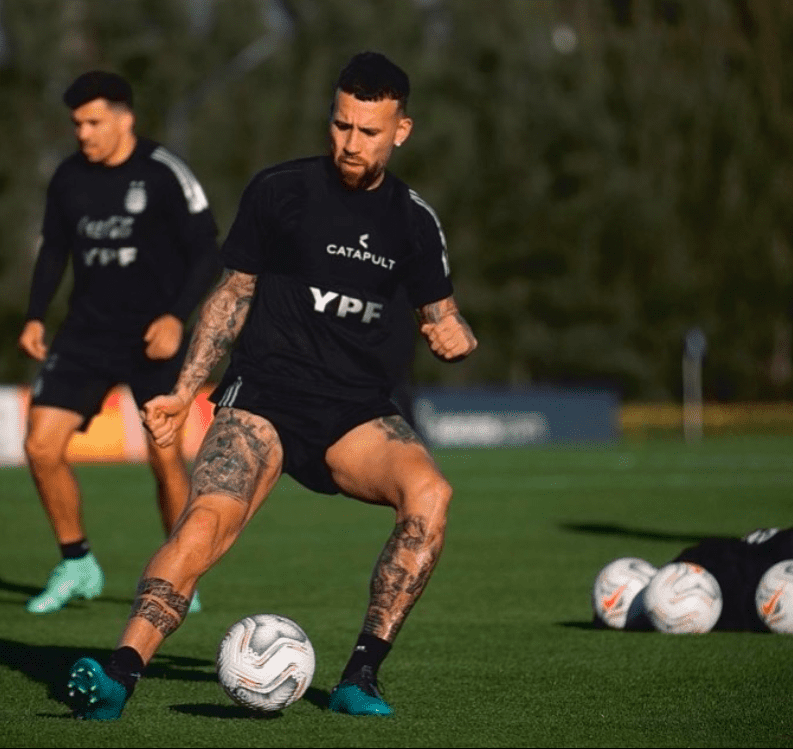 You'll Know Where You Rank Among Your Peers Too
Both devices also have game-like qualities which make them fun to use. This includes leaderboards to show you where you rank among your peers and the world's best players like Harry Kane and Meghan Rapinoe.
The one thing they don't track are things like your heart and respiration rates. Give them another year or two and they'll be tracking these things and much more. Welcome to sports training in the 21st century.
They're Not The Only New Tech In Soccer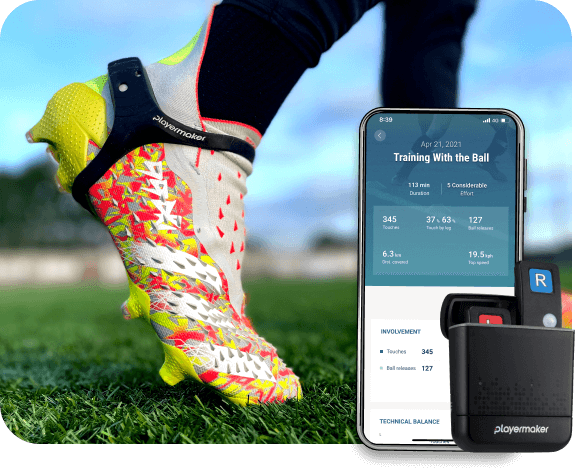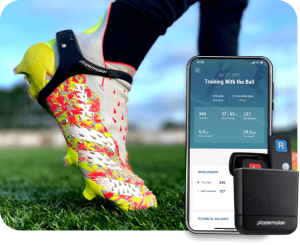 These devices aren't the only ways that the latest in computer and biotechnology are being used in soccer.
Check out what the equipment below can do for you too.
There's the Playmaker, a rubber band-like strap that goes over the heel of your shoes. It measures how fast and far you run and how many times you've dribbled and passed the ball. These things are tracked by sensors, gyroscopes, and other tech that's built into the device.
All this data is exported to an app on your phone. You can then keep track of your progress and see how you're doing compared to others players.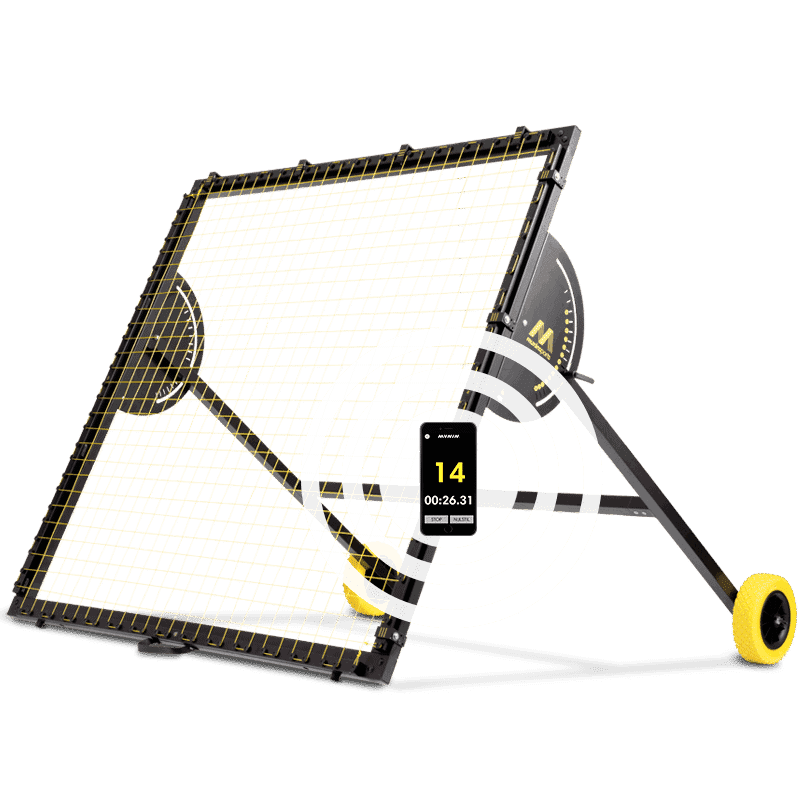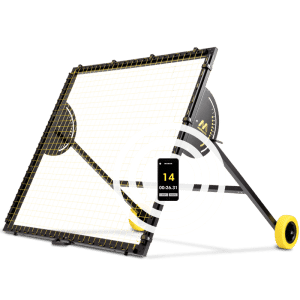 Munin Sports M Station Talent is way better than the dilapidated garage wall I used as a rebounder back in the day. Instead of balls being popped by huge splinters and attacks from angry bees, you get a rebounder that uses your phone to track every pass and shot you take when you perform the 100+ drills it comes with.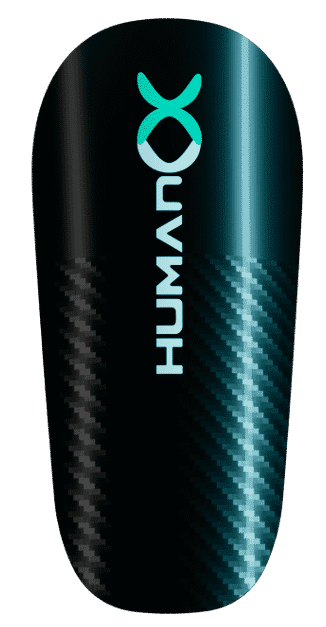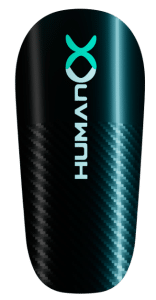 Humanox HUOX 50 shin guards are not the paper thin plastic shin guards your Mom and Dad wore. They are the future, now. Each pair have a built-in computer, microphone, and more to measure everything imaginable. In addition to protecting your shins from cuts and bruises they'll tell you dozens of things from how fast you ran, your heart rate, how many passes you made, and even your shots on goal.
What Coaches And Trainers Say About Soccer Fitness Trackers
"We monitor players with everything they do — which they don't like very often — but it's the way we can optimize their performance, keep them healthy, and not get anyone injured," Henderson said.
Chris Henderson, technical director Seattle Sounders
"There's a lot of metrics," Berry said. "The ones that we're most interest in are total distance, acceleration, high metabolic load distance, high speed running."
Austin Berry Strength Coach of FC Cincinnati
"If you're wondering why a defender was beaten, you can look at the wearables' data and see which direction they were facing at the time."

Chris Barnes, a sports science consultant who works with Premier League teams
Conclusion
It used to be that all the cool, new technology in sports was only available to professional teams with big budget. With the costs of tech continually decreasing and computing power increasing this super cool stuff is now available to everyone with a smartphone.