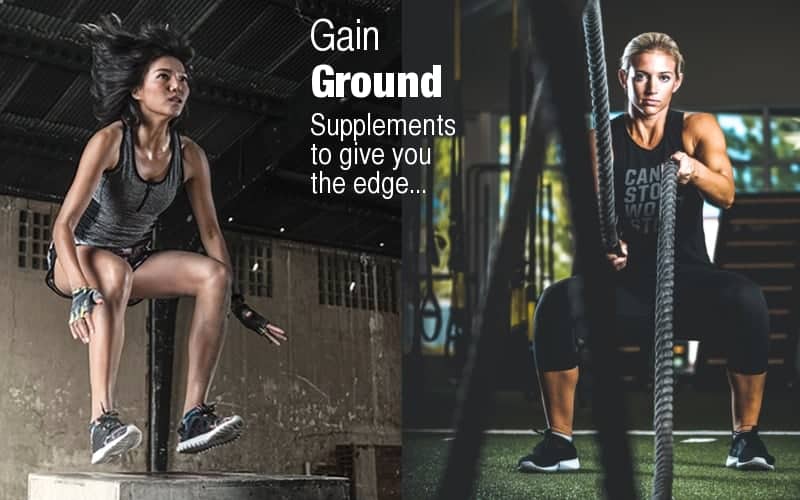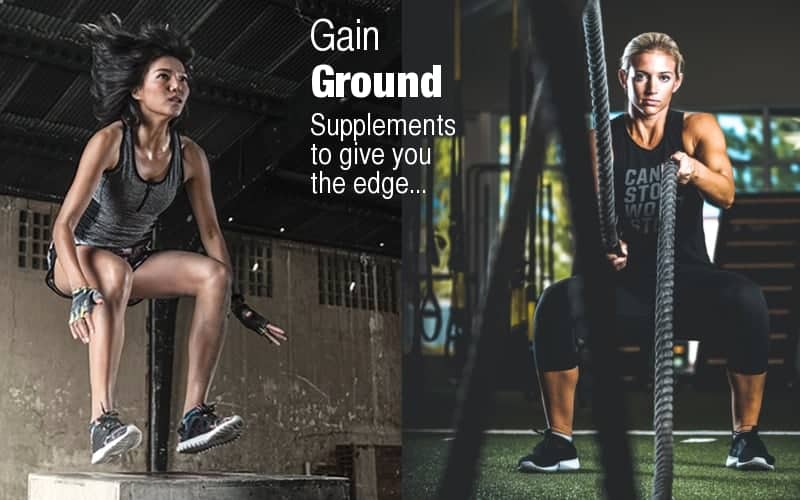 Listed below are the best Crossfit supplements. Each supplement for crossfit holds up to rigorous scientific research and has been also tested in the trenches, personally, by your reviewer, Curt. Whether you want to build muscle, get stronger, train harder, jump higher, or simply look better naked, at least one of the supplements below can help.Clicking on each product link will take you directly to its section of this article.
The Best Crossfit Supplements
Beta Alanine – increases workout endurance so you can train harder, longer.
BCAAs – gives your muscles energy, building blocks of muscle, speeds post-workout recovery.
Creatine Monohydrate – nature's muscle builder. Helps you workout harder, increase strength & power.
Fish Oil – decreases inflammation throughout your body so you can recover quicker, reduce joint pain, lose fat, and build more muscle.
Glucosamine & Chondroitin Sulfate – relieves joint pain, rebuilds damaged cartilage.
L-Carnitine – the best for decreasing soreness after an intense workout.
MCT Oil – increase your energy and endurance, increased focus, burn off excess fat.
Multi Vitamin – nutritional insurance for optimal health and performance.
Protein Powder – dairy, and gluten free, Paleo and low carb shakes.
Vitamin D – for optimal health and performance.
ZMA – sleep better and recover faster between workouts.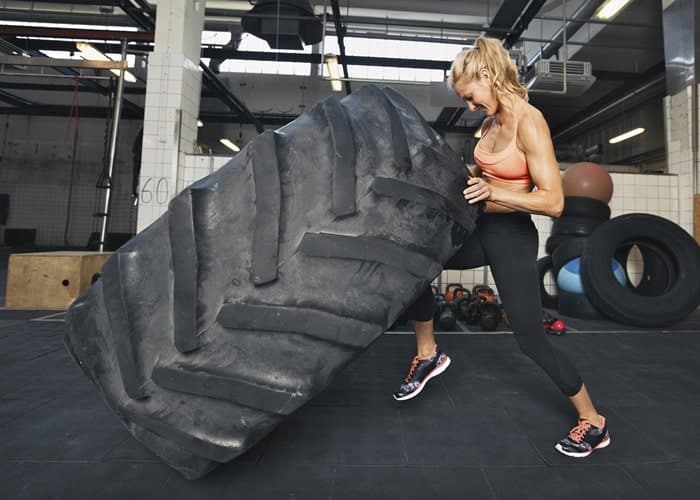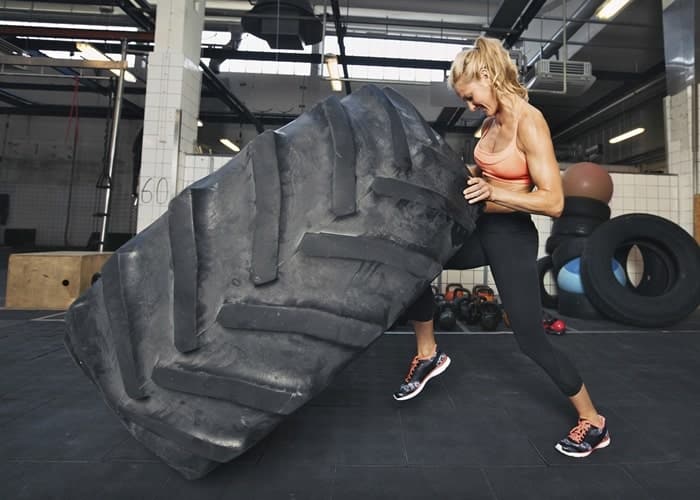 How Were Supplements for Crossfit Selected?
When deciding which of the 300 supplements I initially reviewed, should make the list, I used the criteria listed below.
Can it help improve at least one area within Crossfit WODs (endurance, strength, power, recovery, etc.)?
Do these supplements for crossfit have scientific research to support its purported benefits?
Is it shown to be safe for healthy men and women to use?
Is the serving amount, shown to be effective in scientific research?
Does the supplement receive positive reviews from users?
Is it convenient to take regularly?
Do I Need To Take Every Supplement On This List?
No. You should only take the products that you feel will offer you the most benefit.The easiest way to figure out which to try is first ask yourself what areas related to your Crossfit workouts do you want to improve the most.Once you know the answer to this question all you have to do is match up the products from this article that will help you the most.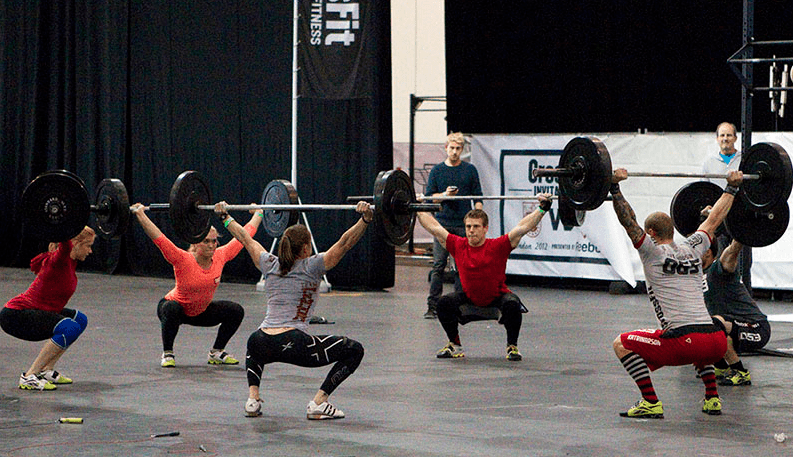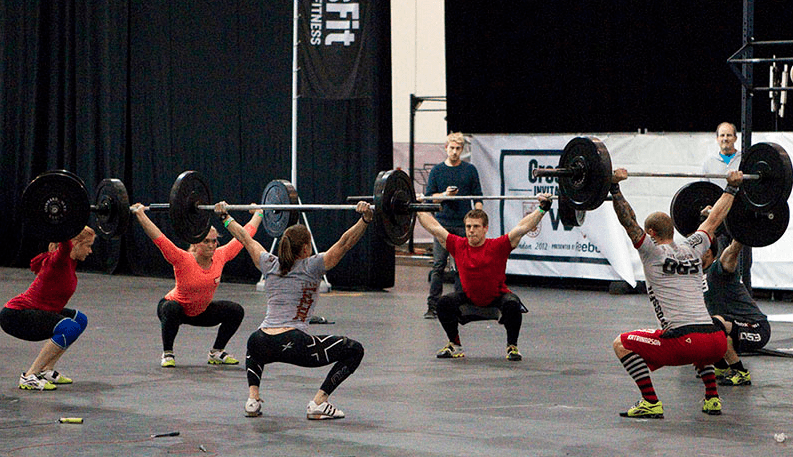 Stayfitcentral's Guide To Crossfit Supplements
1. Beta Alanine
If I (your reviewer, Curt) had to pick only one supplement for my Crossfit workouts, it would be beta alanine. No other product helps me train harder and longer. Taking it with creatine seems to enhance its benefits.
Supplements For Crossfit

Beta Alanine

My personal favorite. Enables me to sprint harder and farther and do more reps before I'm fatigued. Helps me recover faster between sets too. Clinically proven ingredients and dosage. Studies show it also helps build muscle and lose fat. Convenient, easy to swallow powder- 70 day supply.
Research shows that it works by increasing the amount of time it takes for your muscles to become fatigued during an intense workout. This means that it can help you get that last couple of reps at the end of a hard set of squats. You'll also notice that your will feel less fatigued at the end of a given set too.
Taking beta alanine regularly can also help you build more muscle, get stronger, and even lose fat. The harder you train, the better it works.
Keep in mind that you will see the most benefit during really intense exercises that are less than 3 minutes per set. Beta alanine is not a supplement that will improve your endurance in low to moderate intensity activities like running a 5k or swimming 1000 yards.
What Is The Best Way To Take Beta Alanine?
According to the latest research, it's best to take 3-6 grams a day in divided doses.Taking it this way ensures there's enough available for you to reap its many benefits.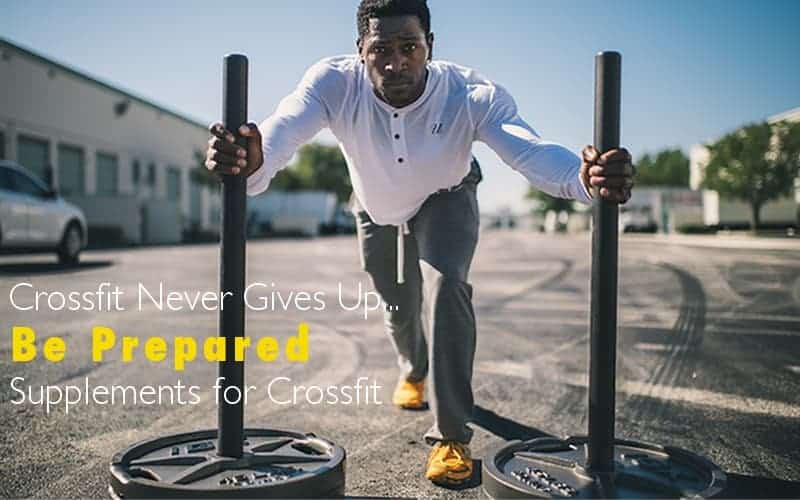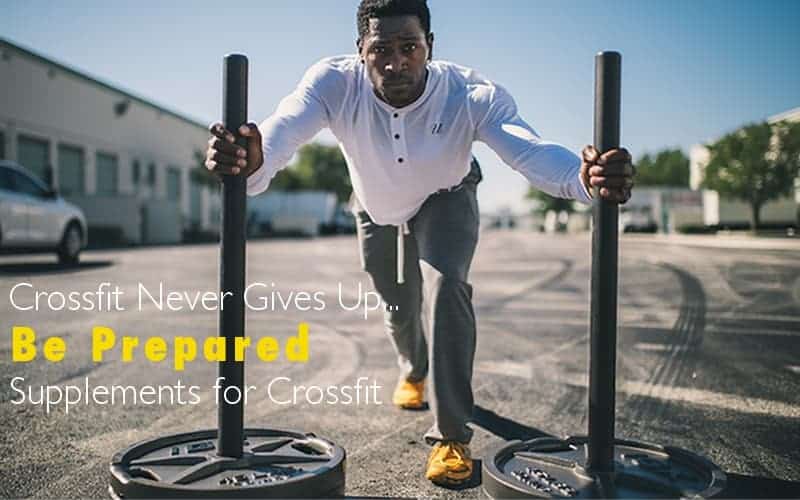 After taking it this way for 30 days you can cut your daily dose back to 1-2 grams. Research finds this dosage is enough to keep your muscles loaded and able to train harder, longer.
Is Beta Alanine Safe?
Studies show beta alanine supplements are safe for healthy men and women. The only reported negative side effect is an tingling feeling in your face and hands. This is medically known as parathesia. It's a harmless side effect that occasionally occurs and goes away within a few minutes. The longer you take it, the less it tends to occur.
Which Beta Alanine Supplement Is Best?
The best type of beta alanine supplement is depends upon two things. The first is its quality. As of this publication, the highest quality beta alanine available is the Carnosyn brand. This is the only type of beta alanine that is patented, proven to work in several studies, and guaranteed to be 100% pure.
The beta alanine supplement for crossfit, I like best is Nutrakey Beta Alanine by Nutrakey. The reasons I like it are because of the quality and convenience. Every serving contains 3000 mg of Carnosyn beta alanine. This ensures you get the most benefit. Its convenient because you only need to take 1 scoop two times a day, which is 6000mg or 6 grams. After 30 days, you can reduce the dosage to a little less than one scoop per day. It's also produced here in the states and a 100% pharmaceutical grade formula.
You can buy Nutrakey Beta Alanine from our online store.
2. Branch Chain Amino Acids (BCAA's)
BCAA supplements provide many benefits to Crossfit athletes. I noticed a difference in my workouts the first time I took them and continue to benefit to this day.
Supplements For Crossfit

BCAA's

Almost too many benefits to list. Scientifically proven. Reduces post-workout soreness, lose belly fat, build muscle, and increases workout energy and focus. I train in a fasted state and find it really increase my energy and almost eliminates sore muscles afterward.
Here are a few reasons why so many Crossfitters, myself included, take branch chain amino acids.
BCAA's increase mental and physical energy. This means they give you better focus and the ability to workout harder, longer.
BCAA's decrease post-workout muscle soreness making it easier to train more often.
BCAA's can help you lose fat faster, especially belly fat so you look better and have less weight to carry and pull up when doing kip ups, sprints and other exercises.
BCAA's 'turn on' the muscle building process in your body so you can recover faster and build more muscle.
How Much Should You Take?
Studies show that the amount you need to take is based upon your body weight. A dosage of 5-10 grams pre and post-workout is a good starting point. If you want to be really specific determine your weight in kilograms (body weight divided by 2.2) and multiply by .2. This is the formula scientists use in their studies.
What To Look For In A BCAA Supplement
You can buy BCAA supplements in both capsule and powder forms. I like using the powder form since it's more convenient for me to drink 10-20 grams than it is to swallow several capsules that make up the same dosage. Met-Rx BCAA 5000 is the powder I currently use.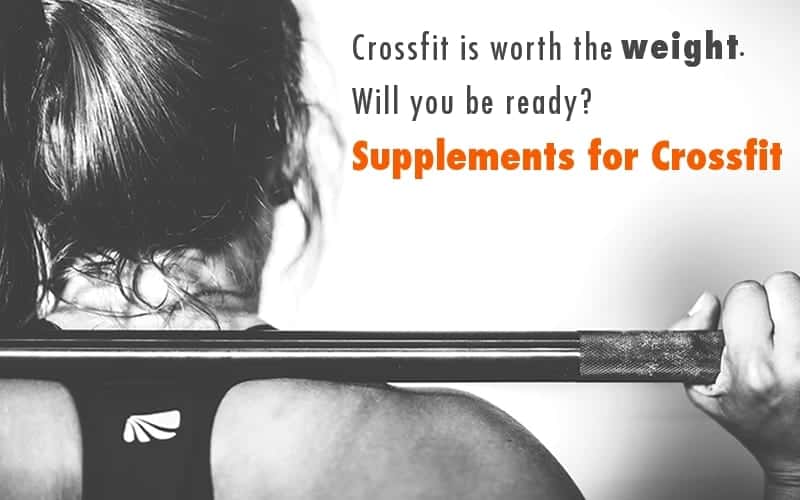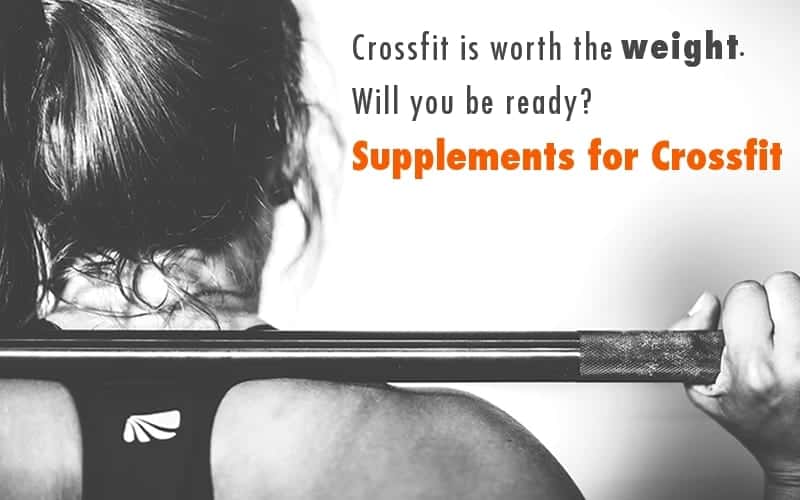 3. Creatine Monohydrate
In my opinion, this is the best supplement for improving your Crossfit workouts. I'm not the only one who feels this way. In my research on supplement routines of Crossfit Games competitors I found that the majority who report their supplement routines use creatine. Competitors who use it include Crossfit Games champions Rich Froning and Amanda Allen.
Supplements For Crossfit

Micronized Creatine

Most popular sports supplements for a reason. Dozens of scientific studies show it works. It's micronized so it mixes easily in water and stays dissolved. Guys can add 5-10 lbs. of muscle. Women won't gain as much but will become much stronger and recover faster between sets, just like the guys. Works great with beta alanine.
Creatine is so effective that many Crossfit athletes who follow the Paleo diet and typically avoid nutritional supplements use it also. This is true for Paleo evangelist and Crossfitfootball.com's Jon Wellbourn. He's taken it daily since the 1990's.
Check out the benefits listed below to learn why these champions take creatine monohydrate daily.
Creatine can help you feel and look better in and out of the gym. Studies show creatine can help you add 2-3 pounds of muscle in a matter of weeks.
Taking creatine helps you work harder. Studies show that taking creatine enables your muscles to recover faster between sets of intense exercises like burpees and kettlebell swings.
Creatine supplementation increases your strength and power to make heavy front squats and power cleans easier.
How Should You Take Creatine Monohydrate?
Scientific studies show that the best way to take creatine monohydrate is to first 'load' your muscles by taking 10-20 grams every day for 5-7 days. You should notice improved strength and recovery during your workouts after this phase is completed.You can then maintain your muscles creatine stores and the supplements benefits by taking 5 grams of creatine monohydrate daily thereafter.
What To Look For In A Creatine Supplement
When shopping for a creatine monohydrate supplement make sure you choose a product that guarantees it to be free of impurities and only contain pure creatine monohydrate. Be aware of creatine supplements that claim to be better than the monohydrate form. No studies have proven this to be the case. Creatine monohydrate is the king.I personally like to use a micronized form creatine monohydrate since it mixes easily in water and stays dissolved, making it easy to drink. This is because it's milled into a really fine powder. Betancourt Micronized Creatine is a great choice. Each serving provides 5 grams of creatine monohydrate that mixes easily in water.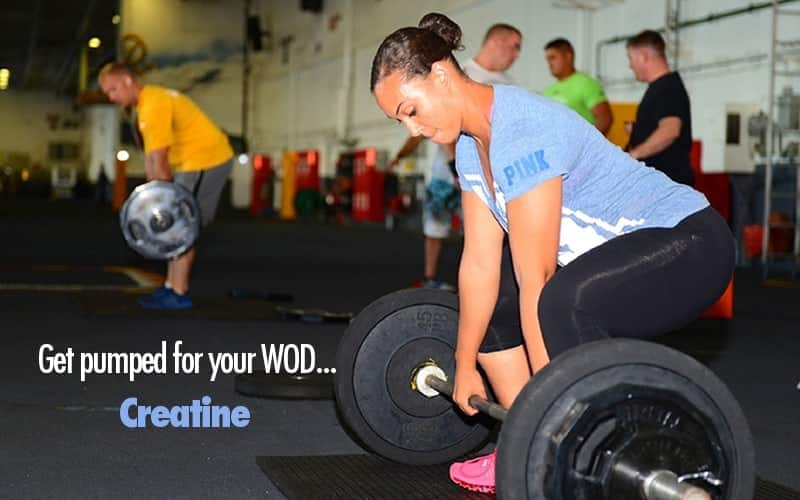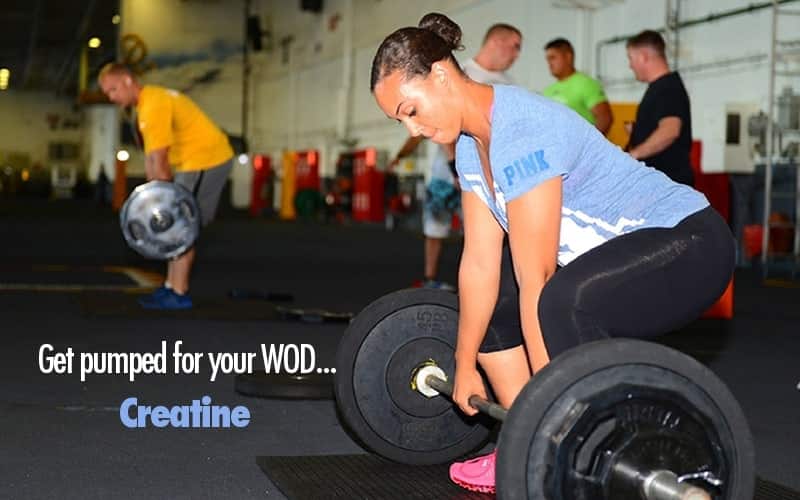 4. Fish Oil
My research finds that this supplement is one of, if not the most popular among Crossfitters. It's in my top 3 as well. Even Crossfit pros like Andrea Ager who avoid all other types of nutritional supplements take a fish oil supplement daily.
Supplements For Crossfit

Fish Oil

Orange flavored soft gels. Over 1 gram (1,000 mg) per serving. No fishy aftertaste or burps. Tested for contaminants and impurities. Reduces inflammation. This means less soreness and joint pain. Great for your brain (focus/mood) and heart too. Studies show it too builds muscle, and burns off fat (2 lbs. in 6 weeks).
Taking at least 2 grams fish oil daily can provide the following benefits.
Decrease inflammation throughout your body so your joints may feel less sore post-workout. One study finds fish oil supplementation is better than pain killers for chronic neck and back pain.
Improve your mood so you can better concentrate and put more mental energy into every burpee, thruster, and kip up.
Decrease body fat. In one study, subjects taking 4 grams of fish oil daily lost 2 pounds of fat over the course of 6 weeks without making any change in their diet or workout plan.
Build muscle. Fish oil supplementation 'turns on' the muscle building pathways in our body and can help you add more muscle over time.
Decrease cravings for sugar and carbohydrate-rich foods. This makes avoiding doughnuts and pizza and sticking to your diet a little easier.
While its benefits may not be experienced as quickly as creatine, fish oil supplements help in many ways. Just be patient. Give it 2-4 weeks for significant results to occur since it takes this amount of time for the fats in fish oil to be absorbed by your body in significant amounts.
What To Look For In A Fish Oil Supplement
Make sure you buy a supplement that is tested and guaranteed to be free of contaminants like pesticides and mercury to protect your health.You should also buy a concentrated fish oil supplement that contains as much EPA and DHA, the fats that provides its benefits as possible.Choose a supplement that has at least 700 mg of EPA and DHA per capsule combined. You'll find these values in the Supplement Facts section of the products label.
Fish oil supplements that meet these requirements include Controlled Labs Oximega and Nordic Naturals Ultimate Omega fish oil capsules.
How Much Fish Oil Should You Take?
The studies I reviewed find that between 1-3 grams of EPA and DHA from fish oil the amount required to see beneficial results. You may need more or less depending on your own needs. Since fish oil supplements can have an affect on medications like blood thinners you should check with your doctor before giving it a try.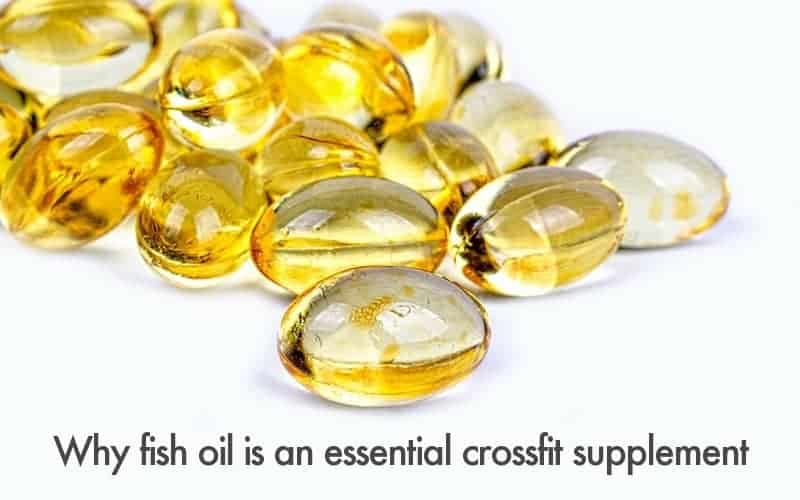 5. Glucosamine Sulfate & Chondroitin Sulfate
Sore and achy joints make getting through a set of squats or pull ups tough. It happens to many us. Even when we're careful to warm-up, eat right, and train smart. Constant use, repeated injuries, and other factors sometimes cause our joints to hurt.
While the pain is annoying and hurts, the real problem is that it doesn't ever go away. It's always there, getting in the way, reminding you there's pain! Sometimes it gets so bad you are forced to skip exercises like squats, shoulder presses, and pull ups. It's a bummer since they're the most fun and produce the greatest benefit.
Taking Tylenol doesn't help. It only masks the pain for a short period of time. That's not something you want to take every day, particularly if it's not solving the real problem. Your joints have been beaten up from putting so much pressure on them, everyday!
What you need is a nutritional supplement that will help you significantly reduce or possibly completely clear your joint pain permanently. The best product to solve this problem is one that contains glucosamine and chondroitin.
Why Should I Take This Supplement?
Simply put, it works. Research studies show that glucosamine and chondroitin sulfate are effective at reducing joint pain. When taken regularly, glucosamine can actually help your body repair and rebuild damaged cartilage. No over the counter pain reliever does that.
Is It Safe?
Research finds glucosamine & chondroitin supplements is safe for men and women to take. There's actually data showing that taking it for several years doesn't cause adverse side effects.
Since glucosamine is made from shellfish, you may want to avoid it if you're allergic to similar foods. As always, talk to your doctor before taking any nutritional supplement.
What To Look For When You're Shopping
The most important thing to make sure is that the Supplement Facts label on the bottle says the product contains Glucosamine Sulfate and Chondroitin Sulfate. If it contains any other type of Glucosamine or Chondroitin, other than sulfate, it won't be as effective, studies show.
Also, make sure that your joint supplement contains the correct amount of each ingredient. Every serving of the supplement you take needs to contain 1200 mg of Glucosamine and 1000 mg of Chondroitin Sulfate. These amounts are the most effective. Taking less may not produce the pain relief you desire.
Which Glucosamine & Chondroitin Supplement Is Best?
My favorite product in this category is Nutra Key's Glucosamine/Chondroitin/MSM formula. Every serving contains 1200 mg of glucosamine sulfate and 1000 mg of chondroitin sulfate, the type and amount every expert recommends.
In addition to these pain relieving, joint healing nutrients, NutraKey packs this formulation with two more powerful ingredients. The first is MSM, short for methyl sulfonyl methane, MSM is a nutrient made from sulfur. MSM is a building block of pretty much everything in our body. It also aids in reducing inflammation for additional pain relief. Studies show it can help grow new cartilage as well.
The other added ingredient is Hyaluronic Acid. Often abbreviated as HA, this nutrient is shown to increase the fluids in our joints. The result helps in relieving pain and reducing joint stiffness.
Here's How Each Ingredient Will Help You
Glucosamine Sulfate – decreases pain and inflammation, repairs damaged cartilage.
Chondroitin – reduces joint pain and swelling.
MSM – grows new cartilage and soothes inflamed tissue that makes your joints hurt.
Hyaluronic Acid – helps your joints stay lubricated so they move easily and absorb shock better.
I reviewed and tested over a dozen supplements and none have as an effective a formulation as this product by NutraKey. Plus, it's sold at a much better price than similar supplements, which often don't even contain the correct amounts of each ingredient.
You can more about NutraKey Glucosamine & Chondroitin from this article.
How Long Does A Bottle Last?
When taken as directed, a bottle will last 30 days.
How Should I Take It?
It's convenient to take too. You only need to take 4 easy to swallow capsules 2 times a day.
Will It Reduce Pain Immediately?
Be patient when you begin taking Nutrakey Glucosamine/Chondroitin/MSM. It's pain relieving benefits don't happen right away. Studies find that it takes about 30 days to see significant relief. The addition of MSM and Hyaluronic Acid increase the odds that it will provide relief sooner.
Remember, it's well worth the wait when you can finally do squats, pull ups, and power cleans, pain free for the first time in years.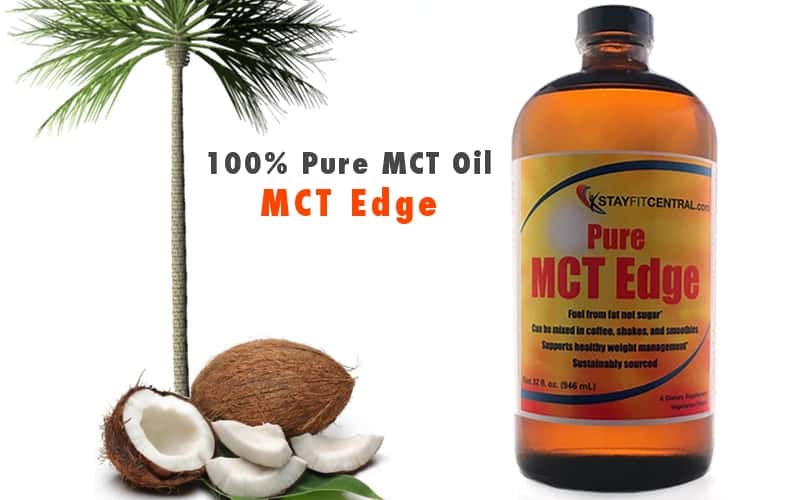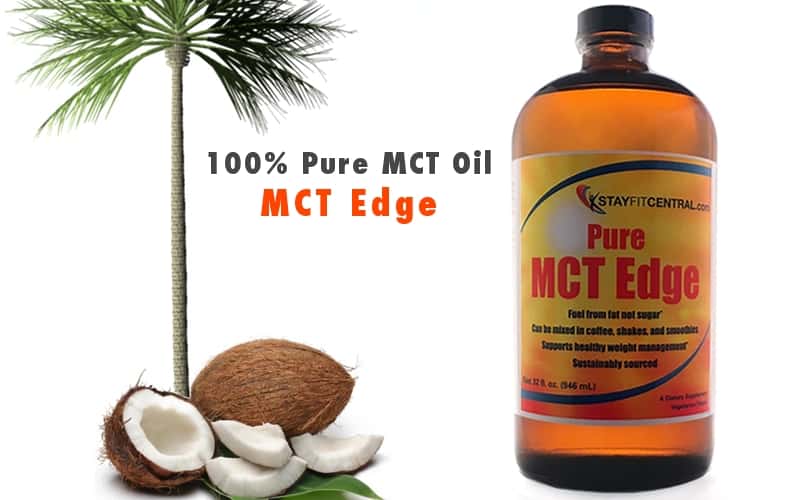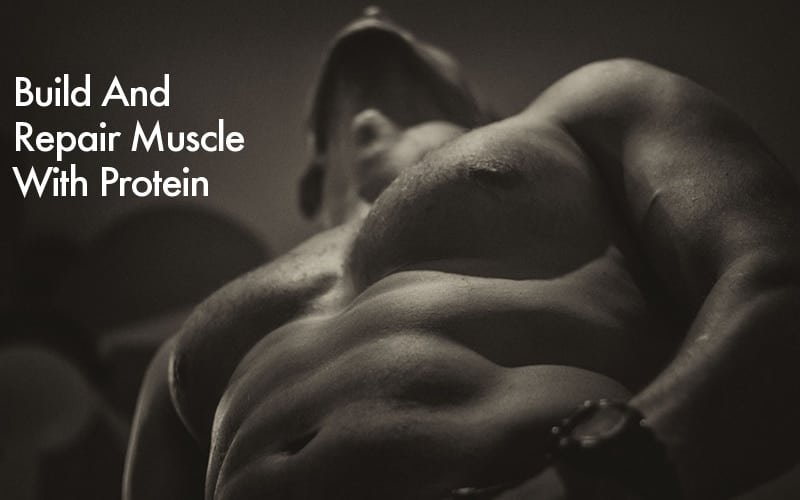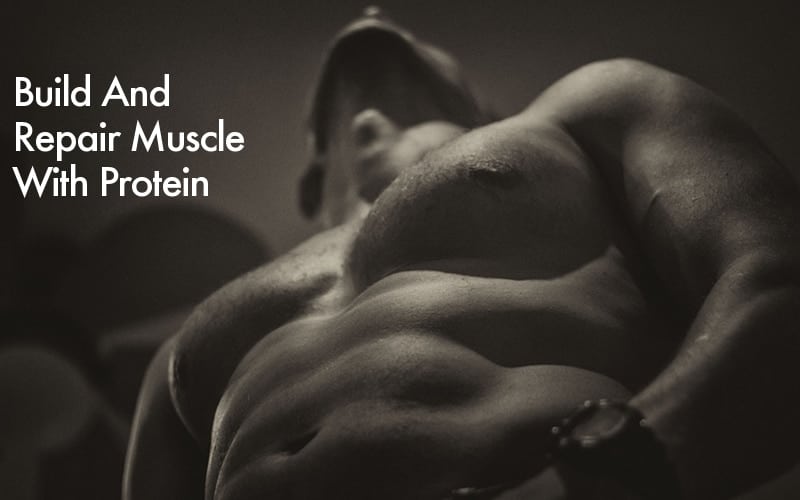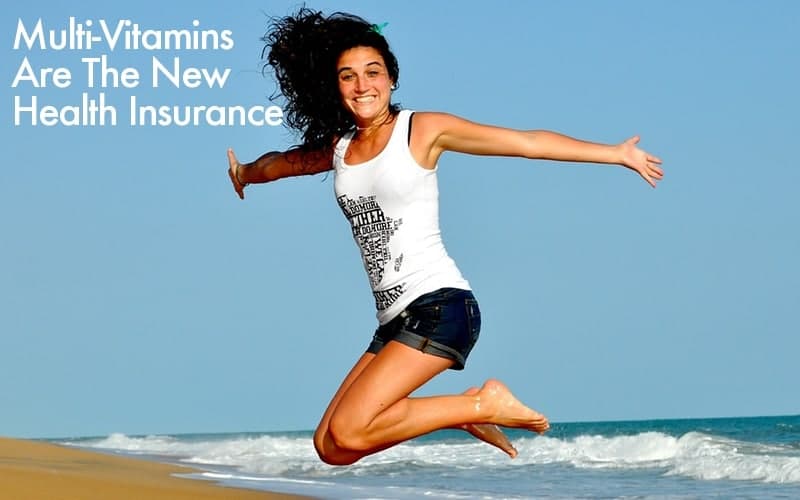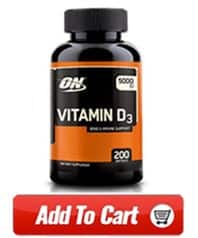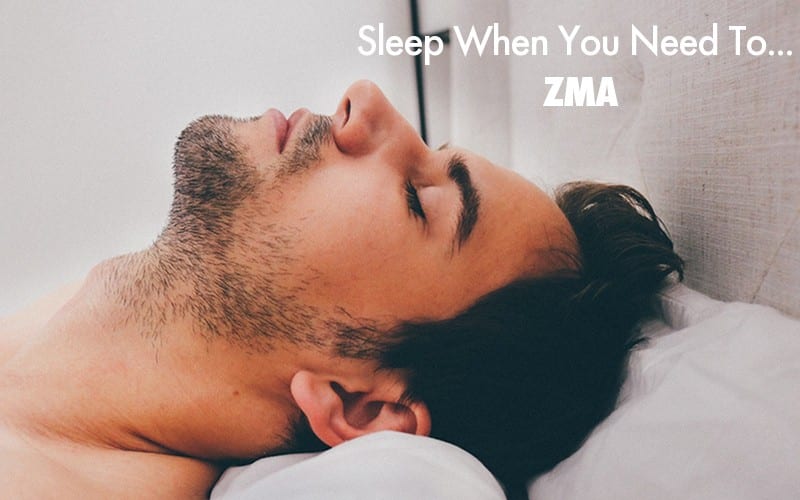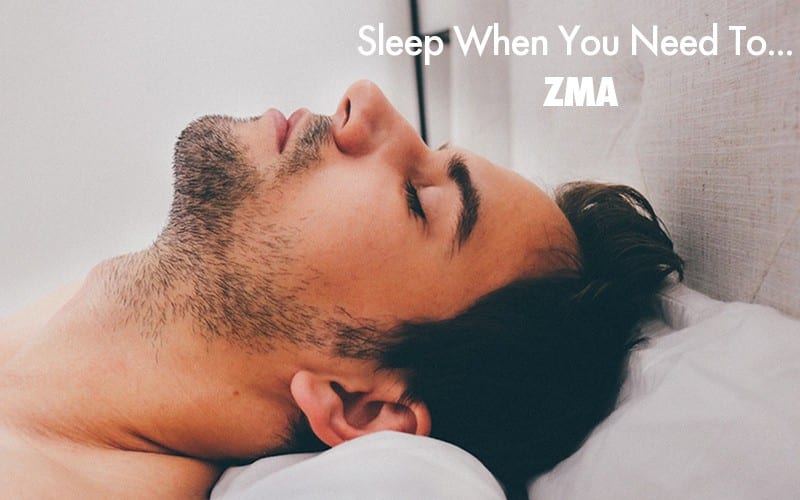 Conclusion
Now you know the best supplements for Crossfit. Choose the products from the list that best fit your needs and goals. Doing so will help you workout harder, recover faster, and more quickly achieve your health and fitness goals.
What nutritional supplements do you use for your Crossfit workouts?