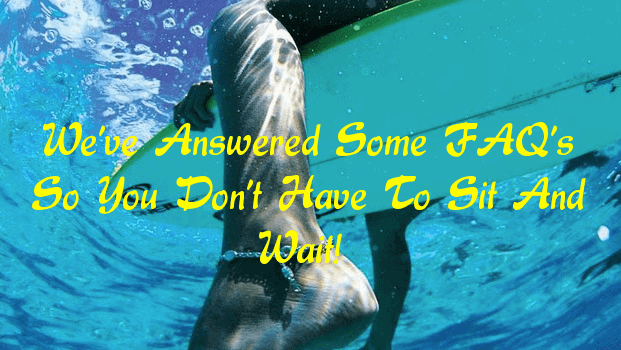 What payment methods do you accept?
We provide several payment methods make purchasing from Stayfitcentral.com as convenient as possible. Below is a list of the payment methods that we accept.
Credit Or Debit Cards: We accept Visa, Mastercard, American Express, and Discover.
PayPal: If you have a PayPal account, you can use this choice to pay quickly and easily.
How do I pay using a credit card or debit card?
This is the most popular payment method by far. We accept Visa, Mastercard, American Express, and Discover.
If your bank or debit card has a Visa or Mastercard symbol on the front, we can accept it just like a normal credit card!
With a credit card payment, when the order is submitted we only authorize the amount, no money is taken out of your account, even though it may not appear in the "available balance" the funds have not entered our account. Once your order has shipped the authorization becomes a settled transaction and that is when the funds will enter our account and the transaction is complete.
If your credit/debit card is declined, you will get an immediate message after clicking the Submit Order button. We will not know the reason why a card is declined. Contact your credit card company or bank for information or try carefully submitting the information again.
If you receive an error message or card decline make sure the card number and expiration date are correct and try submitting the order again. We may send you an email request for additional verification information. If we don't hear back from you within seven days of that email your order will be cancelled and a refund issued.
How do I pay using PayPal?
We happily accept the PayPal payment method! It is very easy to use.
When you have your items in the shopping cart and you are ready to pay using PayPal, select the PayPal option on your order's checkout page. It's located within the credit card payment section of this page.
Payment from your PayPal account will be authorized after clicking the Place Order button on the checkout page.
Restricted Product Notice:
Due to PayPal's restrictions, there are some items that cannot be paid for using the PayPal service. Please choose a different payment option for these few products.
Do you check all orders for fraud?
Yes! We have many checks in place to be as sure as we can that an order is not fraud. We will check your billing address, your IP address, your credit card information and much more. We do this to protect our good customers!
Do you ask for additional verification on orders?
We may ask for additional information from you in order to verify your account. If we need you to verify further, we will need you to verify the billing address for the card used, as well as a picture of the cardholder's government issued photo ID, such as a passport or driver's license.
Will my order be secure?
Stayfitcentral.com is a 100% secure place to do business. Our server hardware is housed in a secure underground facility. To gain entry you must pass through a security gate and show your pass and identification. Security cameras and officers monitor this area 24 hours a day, 7 days a week, 365 days a year.
All transactions take place over an SSL high-bit encryption server. Once you are taken to the payment information page of our shopping cart, you will notice the lock or key in the address bar of your browser, indicating the transaction is being done over a secure server. Our shopping cart is secure and tested daily!
We do not store credit card information on web site servers. Within seconds your credit card information is processed and deleted from our system.
Feel free to contact our customer service  team if you have more questions.