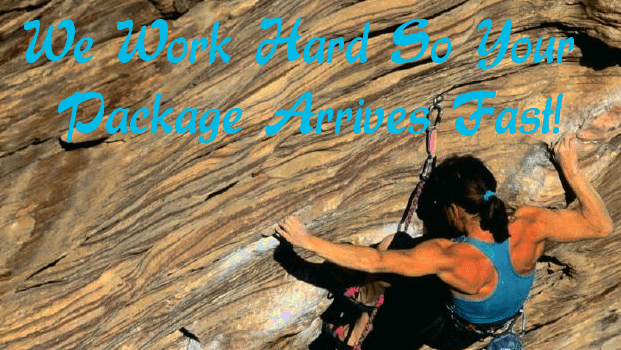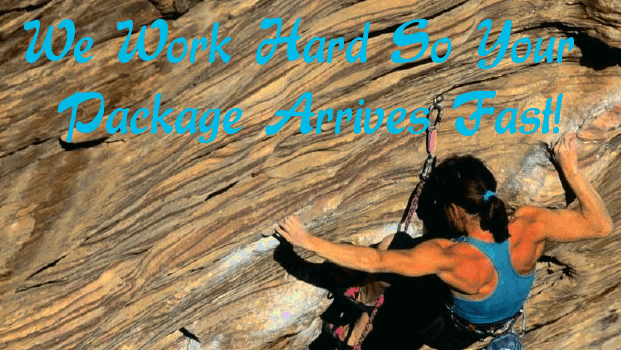 Details of Shipping Information
What are your

shipping rates

within the USA?
Orders over $99.00 are delivered to you, free of charge except Alaska and Hawaii. For everyone else, we have a flat rate shipping fee of $6.95 no matter how many products you order or the weight of it.
Will I be notified when my package ships?
Yes! We will send you an e-mail as soon as your order ships. This email contains all of the information regarding your shipment, including its tracking number. If your order cannot ship for some reason, you will be notified within 24 hours. It will take up to 48 hours to receive your tracking number!
Can I track my order online?
When you receive the email giving you notice that your order has been shipped, you will also receive a tracking number.
How do I change my shipping address?
If your order has been shipped: If your order has already been shipped, then it is too late to change your shipping address even if you call or email right after you place your order. If that happens, the order may be delivered to the wrong place, but it will most likely be shipped back to us. However, it may take awhile to get back to us, but when it does we will be sure to ship it to the new address that you have given to us. When the package is returned you will be notified via email, within 24 hours. If you decide against having the package shipped again, we can refund you for the product(s) purchased as soon as we get them back. The shipping address provided during checkout will be used to ship the items.
If your order has not shipped: If your order has not yet shipped we can adjust the address for you!  Send an email to customer service. We can email you and let you know if we can change the shipping address. If you choose to leave a phone number we can also call you back.
Do you ship to P.O. boxes?
Yes, we can ship to PO boxes with no problem! The process is extremely simple. Fill out your shipping address information during the checkout process. Our system will then automatically select the correct shipping option to get your order delivered directly to the Post Office box you specified.
Do you ship to APO, FPO, or DPO military addresses?
Yes, we can ship to APO/FPO/DPO military addresses with no problem! You must choose the Military 3-8 Days shipping option.
How to ship to your APO/FPO/DPO address:
First of all, be sure to choose the Military 3-8 Days shipping option. Do not choose any other shipping method, for this is the only option that delivers to FPO/DPO/APO addresses.
Use the following format for filling out the address form:
John Smith
Address Line 1
Additional Address Info (if needed)
APO, AP 91645 (ZIP Code for your location)
USA
You do not need to enter in the actual city, state, or country of where you are located. Enter APO, DPO, or FPO for the city and AP or AE for the state. You will be surprised at how quickly your shipment arrives! If your package is being shipped to a military address within the USA, then it may be delivered in 3-8 business days. If the delivery destination is outside the USA the delivery time will be a bit longer, but it will still arrive very quickly.
How Secure Is My Information
Will my order be secure?
Stayfitcentral.com is a 100% secure place to do business. Our server hardware is housed in a secure underground facility. To gain entry you must pass through a security gate and show your pass and identification. Security cameras and officers monitor this area 24 hours a day, 7 days a week, 365 days a year.
All transactions take place over an SSL high-bit encryption server. Once you are taken to the payment information page of our shopping cart, you will notice the lock or key in the address bar of your browser, indicating the transaction is being done over a secure server. Our shopping cart is secure and tested daily!
We do not store credit card information on web site servers. Within seconds your credit card information is processed and deleted from our system.